ADJUNBILLY GOLD FINDS
NSW
The mining industry, nucliating from its centre, BiiJnimlooln. is I't'OcMni* now Jmptflw, find causing fresh blood to be infused into the lifts of the place. There are about 2 working at Dr. Mason and party's property, where the 5 head battery's now treating some futons a week. The quartz tioated is mostly taken from tin open cutting made into the big dyke reel. The reef proper is III foot wide, and yields sufficent gold to pay under present arrangements. I his being so at present, the Illupaloola reefs in the prospective must soon rank with the best mines in the state, because, instead of only having 2 or 5 men and stamps, the property should employ too men and keep ten stampers going.
An Australian record has been recently established at Bendigo, where a large plant, working under favorable circumstances 011 it big reef, is paying dividends 011 a yield of 1 dwt Sgl's to the ton.
Those who are acquainted with the history of the locality know that Dr Mason and party's reef will yield much more gold than the quantity required to pay in Victoria.
The Broken Cart party, of whom Mr. D. Lynch is the promoter, struck the reef with the tunnel at 100 feet from the mouth, where the reef is about 1 foot wide and very heavily mineralised, it also shows free gold. This will be a windfall for the company, who know nothing about it when they took the ground up and the discovery is said to have enhanced the value of the property greatly. The main chute will not be reached till another 150 feet of tunnelling is done, then there will be about 70ft. of backs, that is, there will be about 70ft of the reef over the bottom of cut tunnel intact, Mr Hollier but was worked out some 25 years ago, when it yielded to 7 oz. a ton. Upwards of £2,000 worth of gold was extracted and from the highly mineralised character of the stone it is but fair to assume that more than a quartor of the gold was lost. The result of a sample of the mineral taken from an average piece of stone was 70 ozs per ton, or equal to 7 ozs. per ton, not counting the gold. The property is now being put into a promoter's company of 100 shares, at £10 each, the capital being subscribed in Sydney. Mr. S. A. Bennett, a late manager of the Cobar copper mine, has had charge of the property for some mouths past.
Brokencart is about 10 miles from Tumut and is within a stone's throw from the main stock route leading to Kiandra, via Lacmalac. Messrs Webb Bros are busily engaged sawing for the dredging coin panics.
Messrs. Wellman (Al. E.) and Davies we expected to arrive here this week to choose a site on which to build the Sandy Creek dredge.
Messrs Herliliy and Russell are raising stone from the 89ft level of Dowsett's shaft Bruce and Gillespie have about 6 tons of stone to grass at Alurpliy's Reef, ready to be taken to Adelong for crushing. - (Ref- The Tumut and Adelong Times (NSW : 1864 - 1867; 1899 - 1949)(about) Previous issue Friday 10 May 1901 Next issue Previous page Page 1).
1886 - Gundagai, September 14 - It is reported that an alluvial rush has set in it Adjinbilly Creek, about twenty two miles from Gundagai, and that there are over 100 miners on the ground, but whether gold has been got in payablo quantities has not transpired. - (Ref- The Brisbane Courier (Qld. : 1864 - 1933)(about) Previous issue Tuesday 28 September 1886).
1861 - GOLD HEAR TUMUT - We (says the Wynyard Times) have often called the attention of our readers to lbs amtferoni resoarses of our neighbourhood, and the extreme probability that we shall, sooner or later, find ourselves the centre, and not the fag end of any gold field. We were shown yesterday a magnificent sample of gold, in weight some 6 ozs., that was stated upon reliable autherity to be the resolt of two men's labour for two days, upon the backs of the Adjinbilly Creek. The pulintents of such a fact will do good. Many of our people who have rushed to Burrangong, and already repented of the deed, may now learn that almost at their own doors they have a gold-field, offering a richer return for their labour than that place ever did, for which they were prefer an area with the comforts and stability of home.- (Ref- Empire (Sydney, NSW : 1850 - 1875)(about) Previous issue Monday 22 April 1861).
1878 - TUMUT. October 21. - The mining Industry In this district seems to have reached its lowest level, and to have arrived at that stage when it is generally supposed that things must alter for the better. Twenty, or even sixteen years ago. when Reedy Flat, Broken Cart, and Sandy Creeks were in full swing, diggers as a rule used to think very highly of our mineral resources. But as new rushes broke out, our mining population could not withstand the inexplicable temptation inherent in every digger to leave a present certainty to run ofter a far off ignisfatuus.
The mining mania of 1870-73, with its natural consequence of crushing reaction, as a matter of course left its depressing effect on this district as well, although, on the whole, it must be confessed that the residents came off scatheless. Still gold mining was tabooed and gradually sunk lower and lower, until within these past two years it nearly died out altogather. It is true there are still a few parties at work at Reedy Creek, Sandy and Adjinbilly Creeks in the old alluvial workings, but no efforts have been made to prospect for fresh ground, or to test the value of our reefs. . . RSI need not say here that the population of the district Instrictly agricultural, as the resources of Tumut in that respect are, or ought to be, well known to your readers. Unfortunately for the poor farmers, however, they can produce more than will supply the wants of the local population. «aa yTipg to tueijr flJstflac» On page 39 from railway communication they have no outlel for their produce. With all the wealth that bounteous nature has placed at their command, they are likely to remain poor and struggling unless an increase in the number of consumers can be attracted to the district. All are agreed that no more efficient means of realising this object exists than the discovery of payable gold. No one doubts the existence of payable auriferous deposits in the deep untried ground, and everybody is convinced that even in the old alluvial diggings many payable spots exist, if only capital and energy combined could be brought to bear to develop their riches.
But here is the difficulty. The agricultural mind is not speculative. Most of the residents have to work hard all the year round so they can reap the reward of their exertions, and even then find it hard to make two ends meet. A great number are in the hands of the storekeepers, and having started without means, have a millstone of debt round their necks.
Not making any headway themselves, they naturally think that the storekeepers are reaping all the profit. There argument therefore is that the businessmen are the proper parties to initiate and to support a movement having the revival of mining as to object. But these latter again, and with some reason, complain that all is not gold that glitters that the vicious system of prolonged credit eats up all the profit that the farmers are the only class which would be benefited by an influx of a mining population, as no one could compete with them in the raising of cereals and other produce, while an increase of population would be sure to attract commercial competition from all quarters. And so nothing has been done, and nothing is likey to be done unless an accidental benefactor should come to their aid.
The success of the Snowball Copper Company also tends to act beneficially in the same direction, and I have no doubt that those who live long enough will see the tide ot prosperity set in strong towards the present little town of Tumut. The attention of the few prospectors who are still in the district seems mostly directed to the dlsoovery of quartz reefs. Previous to the mining mania one or two claims had given magnificent results.
A moderately rich reefing claim holds out prospect of quioker returns for labour expended, while the difficulties of working deep alluvial ground renders prospecting impossible without the aid of capital. Within the last month good looking stone and some fine specimens have been brought to town from various directions, and I am sanguine enough to believe tbat some important discovery will yet be made, if the interest of the residents could only be thoroughly aroused. Meanwhile we must, I presume, content ourselves as best we may, and guard ourselves against envying our neighbours. Micawber like, we wait for something to turn up without stirring hand or foot to better our position. I received an invitation last week from the proprietors of a quartz olaira situate about fourteen miles from Tumut near the road to Gundagai, to pay them a visit.
I was hospitably received by Mr. Williams, one of the prospectors, or rather proprietors, the reef having been previously worked and subsequently abandoned. The proprietors here hold a mining lease of three acres, running run and following the snur on a high ridge.
A shaft has been sunk on the crown of the riaco in which the reef, which dips very slightly, has been followed to a depth of 75 feet. The reef is formed of white honey combed quartz with rotten slate seams, and is very easily worked. Xt shows a width varjring from 10 to 12 feet. Themost gold shows in coarse specs in the decomposed pyrites, but it can also be plainly seen in the white quartz, and even seams of slate alluded to oontain the metal. At the foot or point of the spur, a large cutting has been put in, dis- closing the reef at the 50 feet level. Here also it shows a tremendous width of stone, and I believe under careful management a very small body of men could bring 10UO tons to graBS weekly. The prospects I took at random from the heap led me to believe, after very careful manipulation, that the stonewill go from 15dwt to loz per ton. In point of f aot, 319 tons have been crushed giving a result of loz 4dwt to tho ton. Bat the expenses of carting and crushing are too high in proportion to leave any reasonable margin of profit, unless a crushing plant can be erected on the claim. "With this object in view, the proprietors have within the last few days i made an efforf to form a joint stock company. The manager of the Great Britain G. M. Oo" writes to me to say that he has at last been enabled to complete all preliminary arrangements for an efficient working of this claim.
This company possesses an extensive property on Sandy Creek, about twelve miles from Tumut. The workings are alluvial, and the mode of proceding is ground sluicing. The great obstacle to the profitable working of this claim Hitherto has been the want of a good tail race, to obtain which blasting operations through a hard granite bar had to be undertaken. Tile prospects for the next harvest are about the best we have had for the past ten years. From all quarters satisfactory reports are coming in. All we want is a profitable outlet for the produoe which a bountiful nature has placed within our reach.- (Ref- Australian Town and Country Journal (NSW : 1870 - 1907)(about) Previous issue Saturday 26 October 1878).
1886 - Gundagai, September 14 - It is reported that an alluvial rush has set in it Adjinbilly Creek, about twenty two miles from Gundagai, and that there are over 100 miners on the ground, but whether gold has been got in payable quantities has not transpired. - (Ref- The Brisbane Courier (Qld. : 1864 - 1933)(about) Previous issue Tuesday 28 September 1886).
1887 - DEATH: - Mrs. Frost, of Adjinbilly, near Gundagai, died last night. The deceased was about 45 years of age, and was a native of the district.- (Ref- The Sydney Morning Herald (NSW : 1842 - 1954)(about) Previous issue Thursday 2 June 1887).
This report is submitted in good faith. All endeavors have been made to make all entries authentic and correct. For any corrections and additional valuable information, maps and photos you may have please contact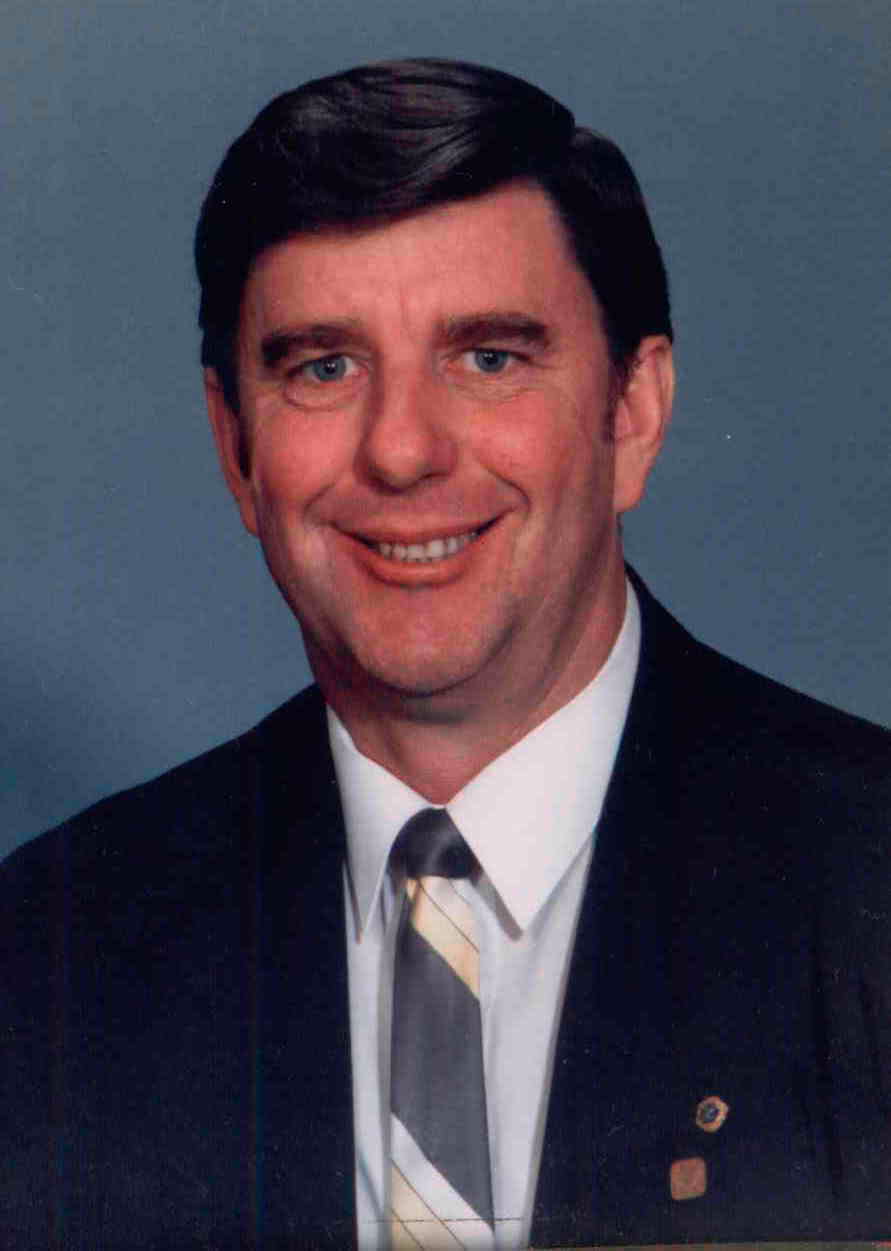 John Stephenson

(Mobile 0431 481 451) Ex West Blowering Resident, now living in Wollongong, NSW. Australia.
To Home page