"NIMBO"

Run No.92

Zone

Portion No's

Acres = 13,000

~H H Couch~

BIRTH

DEATH

WORK

MARRIAGE

CHILDREN

one time owner of "NIMBO" Sheehan

Here are some Sheehan stories and accounts over the years: •Sheehans in Cork •Patrick Sheehan, A Victim of Eviction in Kerry •Ann Sheehan's Death, Aged 92 •Early Sheehans in America •Mike Sheehan, the Strongest Man in Iowa •Sheehans, Sheahans, and Sheens Today •Angela's Ashes •George A. Sheehan Sr. and Jr, Father and Son Doctors in New York

The name started to appear with some regularity in the records of Cork from the 14th century. Kilcredan parish in the diocese of Cloyne was one place where it was to be found. John Shyghan was a tailor in Youghal in 1617 and William Sheehan a town clerk there in 1688. Thadeus O'Sheaghan was the Church of Ireland vicar of Inchigeelagh in 1639; John Sheehan appeared in Petty's Census of Ireland in 1659; and Captain William Sheehan of Cork was on King James's army list in 1689.

Cork's most famous Sheehan is probably Patrick Augustine Sheehan, universally known as Canon Sheehan of Doneraile, a Catholic priest, author of such works as My New Curate, and political activist in the early 1900's. He was a supporter of traditional rural life. His great crusade was to try and stop people emigrating to England or America, or even moving to the big towns nearer home. Here he was probably fighting against the tide of history.

A political activist of a different sort at this time was D.D. Sheehan, the son of a tenant farmer in county Cork who experienced eviction. He became a political agitator for land reform. But he too had a vision for rural life in Ireland:

"The decay of village life in Ireland constitutes one of the most tragic chapters of our history for the past half century. But even if we cannot resurrect the spirit of our former village life it is, however, well within our power to reconstruct a model village on up-to-date and practical lines, a village which we trust may become a pattern and an example to be copied with profit and advantage in other parts of Ireland."

His legacy was the model Irish village at Tower in county Cork.

Patrick Sheehan, A Victim of Eviction in Kerry

Patrick Sheehan was born in the parish of Castlemaine in county Kerry in 1845, the son of Timothy and Bridget Sheehan. He and his wife Catherine and eight children lived at Castledrum where Patrick was a tenant farmer until their eviction from the land in the 1880's. They found some accommodation beside the ruin of an old church in Keel. Patrick and Catherine lived on there until they died, as did one of their sons Ned. But all the other children emigrated.

The first to leave was the eldest sister Mary. She came with two cousins to Coles county, Illinois in 1891. There she married Jeremiah Downey and they later moved to Indiana. Her nine brothers and sisters joined her in America in stages between 1895 and 1907.

Ann Sheehan's Death, Aged 92

Ann Sheehan died on December 27, 1906 aged 92 years and was buried near her husband at Jugiong. She had been in New South Wales for 75 years and had outlived her husband, two of her five sons, and all of her daughters.

The following obituary appeared in the Gundagai Independent on January 2, 1907:

"One more of the sturdy stock of pioneers has gone, Mrs. John Sheehan (or "Granny" Sheehan as she was familiarly termed) of Jugiong, having answered the Great Call on Thursday last. The deceased was a native of Cork, Ireland. As Miss Ann Toomey she was one of the county belles in the days when the Irish race were being rack-rented and evicted wholesale.

When but 19 years of age, she made a lengthy voyage to Australia on a sailing vessel and, shortly after landing in Sydney, she met the late John Sheehan. At Parramatta over 80 years ago, she became his bride. Coming up country Mr. and Mrs. Sheehan took a fancy to the Burrowa district and there they stayed for a few years, their eldest child, the late Mr. Dennis Sheehan, being born there. About 52 years ago the then young couple "squatted" on the Nanangroe Run and it became one of the biggest cattle stations in the south.

When Mr. Sheehan died at Nanangroe his widow secured a holding at Nimbo, Brungle, and stayed there about twenty years. This property the late Mrs. Sheehan sold to Mr. McGruer, and for the remainder of her years she lived with her children. Her exact age seems to be doubtful. It was given as well up in the "nineties," but one of her grandchildren reckons the correct age to be 103."

Early Sheehans in America

Four Sheehans are identified as coming to America or being in America during the 18th century. They are:

•Cornelius and Mary Sheehan from county Cork who came to Pennsylvania (Cumberland county) sometime around 1750. Some later Sheehans moved onto Columbiana county, Ohio.

•William Sheehan who was born in Pennsylvania (Kensington) in 1753. He and his brother Cornelius served in the Pennsylvania militia and later moved also to Columbiana county, Ohio.

•John and Rebecca Sheehan from county Cork who arrived in America in the 1790's and undertook the crossing to Kentucky, settling in Washington county.

•and William Sheehan who married Hannah Light in Virginia (Frederick county) in 1800. These Sheehans later became Shanes.

Mike Sheehan, The Strongest Man in Iowa

Mike Sheehan was a Davenport blacksmith who somehow became known as "the strongest man in Iowa." In 1883 the boxing champion John Sullivan was in town and Sheehan, aged then 35, agreed to meet him in about.

Two of his five sons seconded him during the fight.

It was said that Sheehan's wife visited Sullivan in his hotel room asking that he not fight her husband - because she was afraid her husband might kill him.

However, during the fight, Sullivan had no trouble with his opponent.

He had him down in a matter of seconds and Sheehan refused to continue.

Despite his lack of a real workout, Sullivan paid his man a hundred dollars.

Sheehans, Sheahans and Sheens Today

Numbers Sheehans

Irelan - 9 - 1 -

UK- 6 - 3

America - 10 - 1 - 1

Elsewhere - 8 - 1 - 1

Angela's Ashes

Angela Sheehan, born in Limerick on the stroke of midnight on New Year's Day 1908, is the principal character in Frank McCourt's best-selling book Angela's Ashes.

As his mother, she emerges from the narrative as a woman who cares little for her hungry and cold family, turns her back on an alcoholic husband, and goes through life on a selfish quest for pity, charity and state handouts.

The people who remember her say that this is a very distorted depiction of her. She was, by their accounts, a proud but stereotypical hard-pushed Irish slum mother who, like many of her contemporaries, was willing to do whatever was necessary to ensure that her family would survive all the hardships that God threw in their way.

But there is a mystery about Angie which the book does not fully explain.

Why did Angie depart for America in the first place and why did she succumb to Malachy McCourt on her very first night in New York? We are told that she worked for a short time as "a charwoman, skivvy, and maid," but that she could not manage the curtsy and for that reason her mother had her packed her off to America.

The alternative story running around Limerick at the time of her departure was that she may have been pregnant and that her Catholic family could not face the disgrace of it and sent her away to their far-away cousins in New York.

We are instead asked to believe that a God-fearing, practically teetotal young Irish Catholic woman arrives for no obvious reason in an unfamiliar country where on her first night she visits an Irish speakeasy where she meets up with a drunken stranger and in a matter of hours is having sex with him in a back-alley in the dead of night.

George A. Sheehan Sr. and Jr, Father and Son Doctors in New York

George Sr. was a prominent physician with many wealthy patients, including the mayor of New York. He was also a doctor to the poor and a man of social conscience. He and his wife Loretto raised fourteen children at their large brownstone home on Park Slope in Brooklyn. They would spend their summers at The Reservation on Monmouth Beach in New Jersey where the family had a house.

But George came to feel trapped by his success. The burden of maintaining his large family and keeping up appearances became a constant strain. The family ended up living in a brownstone where the lights didn't work, the clothes were often threadbare, and it was a challenge to scrounge up enough change to go to the movies. George's wife would often scream at the children in frustration: "We're one step from the poor house."

George Jr, born in 1918, was the oldest of his fourteen children. He followed his father as a Catholic, as a father (he and his wife had twelve children), and as a cardiologist (said to be one of the best on the New Jersey shore). Like his father, George came to feel that he was not living the life for which he was meant. He had become a competent and successful doctor but constantly worried about his ability to support his large family.

But then he discovered running. Running became his safety hatch, his pressure valve. And he started to write a weekly column about running and fitness. His book Running & Being became a New York Times best seller. His son Andrew Sheehan published an affectionate memoir of father and son entitled Chasing The Hawk in 2001.

1933 - HAYSHED DESTROYED. TUMUT, Wednesday, -

A hayshed, 30 tons of hay, and machinery the property of Mr. Harold H. Crouch, of "Nimbo," Brungle, nine miles from Tumut were destroyed by fire. The shed was Insured, but the other property was not covered. The cause of the fire is thought to have been spontaneous combustion. - (Ref- The Sydney Morning Herald (NSW : 1842 - 1954)(about) Previous issue Thursday 26 January 1933

This report is submitted in good faith. All endeavors have been made to make all entries authentic and correct. For any corrections and additional valuable information, maps and photos you may have please contact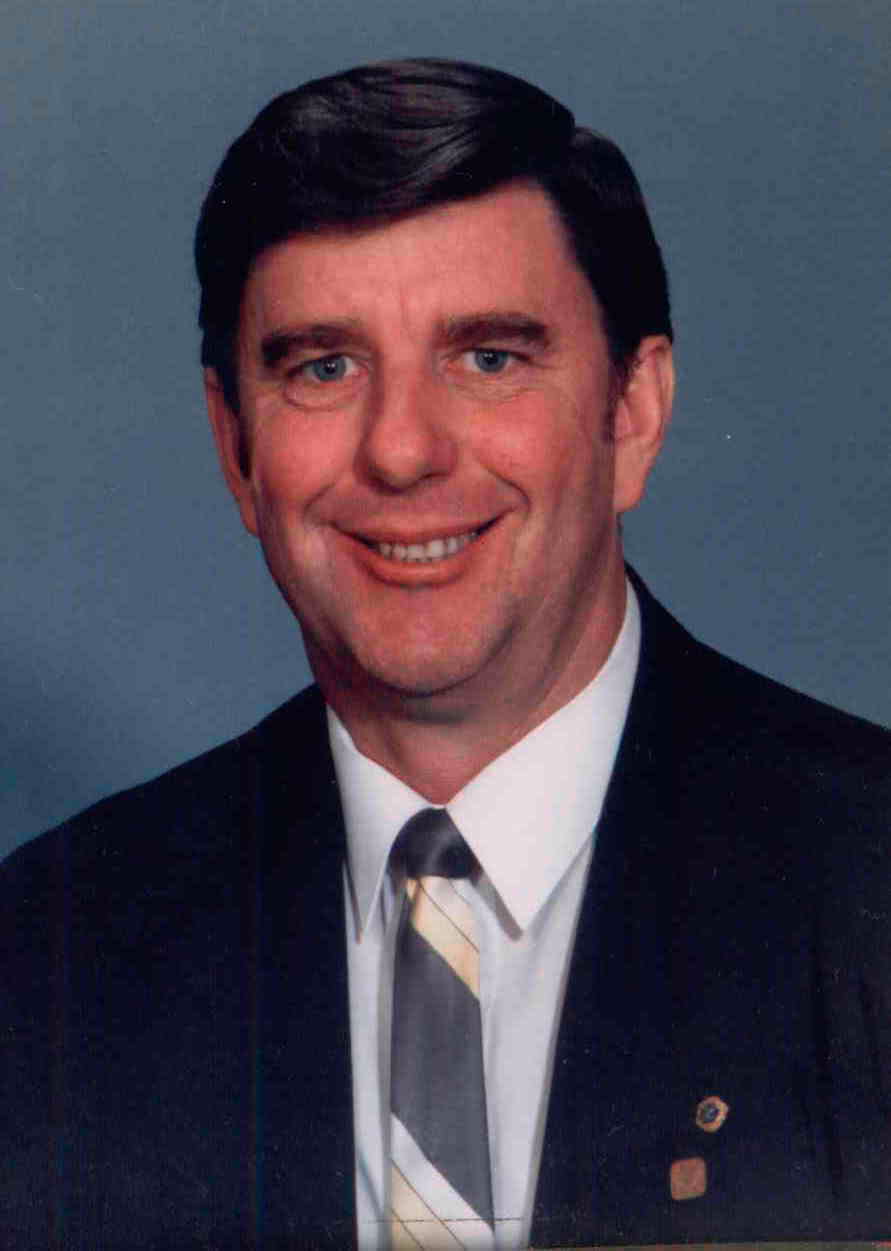 John Stephenson

(Mobile 0431 481 451) Ex West Blowering Resident, now living in Wollongong, NSW. Australia.