John (1st) DAVIS

John (1st) DAVIS who died after 1854 married Miss Lydia ALEXANDER who also died after 1854.

CHILDREN

1. Thomas (1st) Davis was born in c1813 in Garvagh, Donahmore Co Tyrone Ireland. Thomas (1st) Davis married Miss Margaret Kilty Thomas DAVIS and Miss Margaret Kilty. married on the who was born in c1824 19.9.1845 in Doegal Street Pres Church in Belfast, Ireland. He died in 1940 in Five dock, Sydney.

2. Alexander DAVIS was born in c1816 in Ireland. He married twice...1. Margaret who died on the 22.8.1892and

3. Lydia DAVIS was born on the 2.1.1819 whe married Mr Robert Delmedge TRIMBLE who was born in c1819 and died on the 15.9.1898.

Immigration to Australia

He came with his family on the vessel "Lady Elgin" arriving in Sydney, on the 10th August, 1854.

CHILLDREN of Thomas (1st) DAVIS & Margaret KILTY.

1. Alexander (2nd) Davis was born on the 20.4.1848 in Ireland. On the 17.9.1874 - Mr Alexander DAVIS married Miss Anne CAMPBELL, in TUMUT - (Ref- NSW BDM 3992/1874), who was born on the 17.4.1852 and died on the 16.12.1918.

2. Lydia was born c1853 and died on the 18.2.1897. She married Mr Robert Thomas Riley who was born on the 11th April, 1850.

3. Mary Jane was born on the 18.12.1855 in NSW and died on 4.8.1912. In March 1905 she married Mr John George Hall who was born in 1850.

4. Eliza Jane was born on the 31.1.1858 and died on the 18.7.1875.

5. John (2nd) Married Miss Marretta Mary Cherry

6. Sarah Married Mr Phillip Bernard Phillips

7. Margaret was born on the 1.2.1865 and Died on the 27.4.1865

8. Thomas (2nd) Henry was born on the 5.9.1867 and died on the 20.4.1953. He married Miss Elizabeth Ann Guy who was born in 1868 and he died on the 26.2.1947 - CHILDREN - Maud Doris who was born on the 21.4.1901 and died on the 25.2.1903.

CHILDREN

1. 20502/1875 Alexander James DAVIS, parents ALEXANDER & ANNE in TUMUT- In 1963 he died in Tumut.- (Ref - NSW BDM in Joint Executor of fathers will.

2. 21145/1876 Frederick Thomas DAVIS, parents ALEXANDER & ANNIE in TUMUT - In 1902 DAVIS,FREDERICK T married Anne L RIVERS, in TUMUT -(Ref- NSW BDM 7744/1902).

3. 23094/1878 Jane E DAVIS, parents ALEXANDER & ANNIE in TUMUT

4. 25494/1880 Annies Margaret DAVIS, parents ALEXANDER & ANNIE in TUMUT - Married Arthur Albert RIVERS.

5. 31050/1883 Arthur William DAVIS, parents ALEXANDER & ANNE in TUMUT. Married Miss Ann Campbell. - Joint executor of fathers will.

6. 33556/1885 Clare J DAVIS, parents ALEXANDER & ANNE in TUMUT

7. 36668/1888 Ethel M DAVIS, parents ALEXANDER & ANNIE in TUMUT

1877 - Bridge over Gilmore Creek, Road Gundagai to Tumut - (Ref- The Sydney Morning Herald (NSW : 1842 - 1954)(about) Previous issue Saturday 4 August 1877).

1907 - Newspaper - ON THE LAND. FARM. AND STATION. - FARM COMPETITIONS." - IN THE GILMORE VALLEY.

"Woodlands," the property of Mr. Alexander Davis,

is about 10 miles from Tumut, in the Gilmore Valley. The house stands on the hill overlooking the valley, which is in splendid order, being covered with feed, well watered, dotted with rich ploughed flats, and bearing every appearance of prosperity.

Mr. Davis has been settled there for 26 years, and the order of progress since that time is still visible from tho chock and log, slab and shingle houses of the past to the brick and iron home of to-day. The house is fronted by a well kept orchard and vegetable garden. The out houses are ample, neat, and complete. There is a general appearance of neatness and comfort about this home in the valley, in harmony with the grand country spreading, before it, which is also thrown into relief by the rugged hills in the background.

The property is a compact one of some 600 acres, of which 209 are wire-netted, and is divided into 13 paddocks. It is a small property, successfully devoted to mixed farming, and everything taken in hand is done well. Mr. Davis goes into maize, wheat, oats, and potatoes, fruit, honey, and poultry; breeds horses, cattle, and pigs and finds they all pay. The farm is as near self-supporting as possible.

In 1892 Mr. Davis won the prize for the best cultivated acre of maize, given by the Department of Agriculture, the yield being 112 bushels to the acre. He uses a land marker for sowing corn on the square. This is constructed of three pieces of wood, 3ft 9in apart, joined with two cross pieces at the ends. Spikes project from the bottom or ground side. The marker is drawn by a horse across the ploughed land, making three even furrows. Drills are made across these with a single furrow plough, distance it apart. The corn is planted where the lines meet, and the rows of maize are, therefore, in a straight line in whatever direction they are viewed. The crop is harrowed as soon as it comes up.

Mr. Davis plants three to five seeds, cutting out the plants when they are suckering. The average yield is between 50 and CO bushels. Like many other growers, Mr. Davis has a high opinion of white maize but finds the yellow grain more popular with the trade. He practises rotation, maize, wheat, and potatoes. as wheat, he likes "Zealand" for bay, as it has a soft straw, is not liable to rust, and has a nice grain. Mr. Davis is ono of the few of the old school, who sows broadcast, using both hands, and has thus sown 37 acres in a day.

He has produced a splendid sample of potatoes, and finds the into sowing, about Christmas, the most successful. Off 30 acres of oats last yaar he cleared £227 in chaff. He has grown a sample of Hudson's Karly Purple straw wheat, which went 661b 12oz to the bushel, and yielded the first year 52 bushels. This seed was obtained from the Wagga Experimental Farm, and of late years, has run from 15 to 20 bushels to the acre. Mr. Davis has proved himself a good cultivator. He has gone in largely for sowing grasses, including crowsfoot, clover, perennial rye. ami paspalum, and has carried three sheep to the acre on hill land. He favours rye as the best for his country, and at the present time that opinion is supported by the silvery sheen of healthy growth prevailing. Tho stock are all good sorts, sleek, contented, and content, a good sign.

He has bred a couple of heavy draughts, which hold their own at the district shows. The cattle are a shorthorn and Jersey strain. Mr. Davis tip to the present has not gone in for dairying, except for home consumption, but devotes his attention to breeding and dealing. The piggery attracts notice because it has a well-grassed, clean paddock, instead of the more prevalent rooted up, barren, dustpit or mud hole. Mr. Daves does not believe in the doctrine that swine hovel in dirt. Anyhow, he does not let them do so, and, therefore, when they are young he cuts the bit of gristle at the top of the snout right off. This prevents their grubbing, and the paddock is consequently as clean as if sheep wore running in it. From the healthy look of the animals it seemed that the course adopted agreed with them.

The apiary and poultry yard are also good, the latter being Ulled with a fino lot of Orpingtons, which are under the care of Mrs. Davis, who is also worthily represented In tho well stocked pantry with its preserves and dried fruits, the trim garden, and fernery. Everywhere on the home is evidence of the painstaking attention to details typical of the successful workers on a small area of which they are rightly proud. All the outbuildings, Including a dairy with 20in stone walls, pise blacksmith's and carpenter's shops, have been built by Mr. Davis personally. They aro strong and clean. The builder had never seen a pise house erected when he undertook that work. But he did it, and did it well, which is typical of the man and his methods. There are many details in themselves object lessons. In the harness room over every sort of harness is ticketed, the name of the horse to which it belongs. So no animals get sore shoulders through having the wrong collar slipped on some morning when perhaps things are a bit behind, and the driver in a hurry. In the yard, where the horseworks are, some fine trees throw a splendid shade. In which horses and men work with a maximum of comfort likely to give better results than toil in dust and sun.

In the milking yard the sheds are fixed up with contrivances by which the dairyman can open and close the bails and doors leading out of the yard from the front of the shed by pulling a rope and polo, which is a saving of time, and time is a big consideration.

The vegetable garden is irrigated in a unique manner, the water being carried down by means ot stringybark pipes. The bark is carefully taken off young saplings, and it naturally curls up, making a serviceable water pipe-anothor detail which pays. All things considered, therefore, It is only natural that Mr. Davis has prospered, and is proud of his snug home at Gilmore, for it is the token of a quarter-century of work of both muscle and brain. - (Ref- The Sydney Morning Herald (NSW : 1842 - 1954)(about) Previous issue Thursday 7 November 1907).

1907 - ITEMS. - Mr. Alex. Davis, of Woodlands, Gilmore, who won the second prize in the "Herald" and "Mail" Slopes and Plains Farm Competition this year, has a history as a farmer which shows what pluck, energy, determination, and industry will do.

He rented a farm 32 years ago. At the time he was without capital, but with some experience of farming in six years he had saved enough money to enable him to pay a deposit on his present holding, and the interest on the balance of his purchase money owing to a private holder was 10 per cent. There was also 5 per cent, payable on a portion purchased from the Crown. The land was heavily timbered, and the fencing upon it was not worth the name.

Mr Davis, however, adopted the plan of making the land pay for it's own improvements, and though that meant slow progress at first, it was sure. "Now," says Mr. Davis, "I can grow anything on the land that is grown about Wagga; In fact, there is nothing that cannot be grown there except tropical plants. - (Ref- The Sydney Morning Herald (NSW : 1842 - 1954)(about) Previous issue Friday 20 December 1907).

Dehorned Jersey Herd - On Tumut Farm "Woodland,"

a mixed farm of 624 acres at Gilmore, near Tumut, has been owned by the Davis family for nearly 70 years. With 250 acres of improved pastures, mainly lucerne and clovers, the farm is now carried on principally for dairying by the present owners, Messrs. Davis Bros.. (Alexander J. and Arthur W.), sons of the late Alexander Davis who was nearly 92 years of age when he died, and was the original owner of "Woodlands."

Davis Bros, have a herd of 70 head of Jerseys with 60 at present in milk. Cream is supplied to the Tumut butter factory. They believe In the dehorning of dairy cattle, in fact this operation has been put into effect on the whole herd at "Woodlands."

Mr. Arthur Davis

Mr. Arthur Davis says, the operation is performed usually when the heifers are from 6 to 9 months old, but older cattle have also been treated. He claims the results have been more than satisfactory as the cows can be yarded for milking in a smaller space without causing any injury, are milked quicker, and hand feeding can be carried out in a similar manner to horses. The two Jersey bulls used on the farm were purchased from tho Hawkesbury Agricultural College and they have, also been dehorned.

Davis Bros, were the most successful exhibitors in the farm produce and, horticultural sections of the recent Tumut show and now have two wins for the Davis Cup which was presented by their late father. It has to be won twice in succession or three times in all before becoming the out right property of any exhibitor.

"Woodlands" has won a prize for the best kept farm on the Southern Tablelands. Usually from 50 to 6O pigs are run on the property and the baconers marketed are fed on maize and wheat grown on the farm, together with a milk ration. The property also carries Merino sheep. There is a small acreage of vegetables including two, acres of potatoes which are grown under Government contract.

The Davis brothers were horn at "Woodlands" and their late father lived in the district practically all his life. He was an original member, and a past president of Tumut Show Association.

Mr. Arthur Davis was also president for three years. - (Ref- The Land (Sydney, NSW : 1911 - 1954)(about) Previous issue Friday 10 March 1944 Page 5).

Marriages for the Groom's last name Davis in the years 1788 to 1961 registered in the District of Tumut.

2661/1860 DAVIS, THOMAS married BARRY, JULIA ANN in TUMUT

4080/1873 DAVIS, EDWARD married GODFREY, ANNE in TUMUT

3988/1874 DAVIS, WILLIAM married QUINN, MARY in TUMUT

3992/1874 DAVIS, ALEXANDER married CAMPBELL, ANNE in TUMUT

7540/1886 DAVIS, WILLIAM H married WOODS. ELLEN MARY in TUMUT

7744/1902 DAVIS, FREDERICK T married RIVERS, ANNE L in TUMUT

5903/1907 DAVIS, JOHN married BUSH, MARGARET J in TUMUT

10094/1910 DAVIS, EDWARD married NORIE, ELIZA in TUMUT

26311/1960 DAVIS, PETER FRANCIS married BOWDEN, HELEN ISOBEL in TUMUT

17912/1954 DAVIS, ANTHONY STEWART married RIVERS, SHIRLEY JUNE in TUMUT

5844/1958 DAVIS, ARCHIBALD WALTER (Archie) married SKEIN, SHIRLEY ISABEL in TUMUT

12575/1955 DAVIS, JACK HENRY married KELL DAWN HEATHER TUMUT

13751/1958 DAVIS, ROSE ARTHUR married BRETTELL JUDITH MARY TUMUT

7869/1923 DAVIS, BERNARD D married HILLMAN ELEANOR M TUMUT

7478/1946 Selwyn Charles DAVIS, married Miss Betty STURT, in TUMUT

6542/1949 DAVIS, NOEL GORDON married KING EILEEN DORIS TUMUT

Marriages for the and Bride's last name Davis in the years 1788 to 1961 registered in the District of Tumut.

2930/1861 HARGREAVES, JOSEPH married DAVIS SELINA in TUMUT

3591/1872 CONNELLY, JOHN married DAVIS MARY J in TUMUT

4536/1877 MANN, WILLIAM married DAVIS MARY ANN in TUMUT

7353/1885 WALKER, HENRY married DAVIS EMILY AMELIA in TUMUT

6129/1896 O'DWYER, WILLIAM J married DAVIS ANNIE M in TUMUT

4819/1900 EVANS, ALFRED C married DAVIS JANE E in TUMUT

6991/1903 Arthur Albert RIVERS married Miss Annie M DAVIS in TUMUT

6134/1908 PROWSE, JAMES H married DAVIS CLARA J in TUMUT

3172/1911 BROWN, VICTOR H married DAVIS ALICE A in TUMUT

3645/1952 ARDEN, ROBERT KEITH married DAVIS, SHIRLEY JEAN in TUMUT

26380/1955 BRIDLE, ROBIN ARTHUR married DAVIS JESSIE RUTH in TUMUT

3272/1928 LINDSELL, HAVELOCK V married DAVIS EDITH M in TUMUT

3628/1942 NAUGHTON, THOMAS LESLIE married DAVIS LORNA MARIE in TUMUT

15595/1946 LEARMONT, GORDON married DAVIS ROSA AMY in TUMUT

12541/1947 SHEPPARD, DONALD LESLIE married DAVIS ETHEL in TUMUT

6770/1951 Colin Campbell MYERS married Miss Marjorie Julia DAVIS in TUMUT

This report is submitted in good faith. All endeavors have been made to make all entries authentic and correct. For any corrections and additional valuable information, maps and photos you may have please contact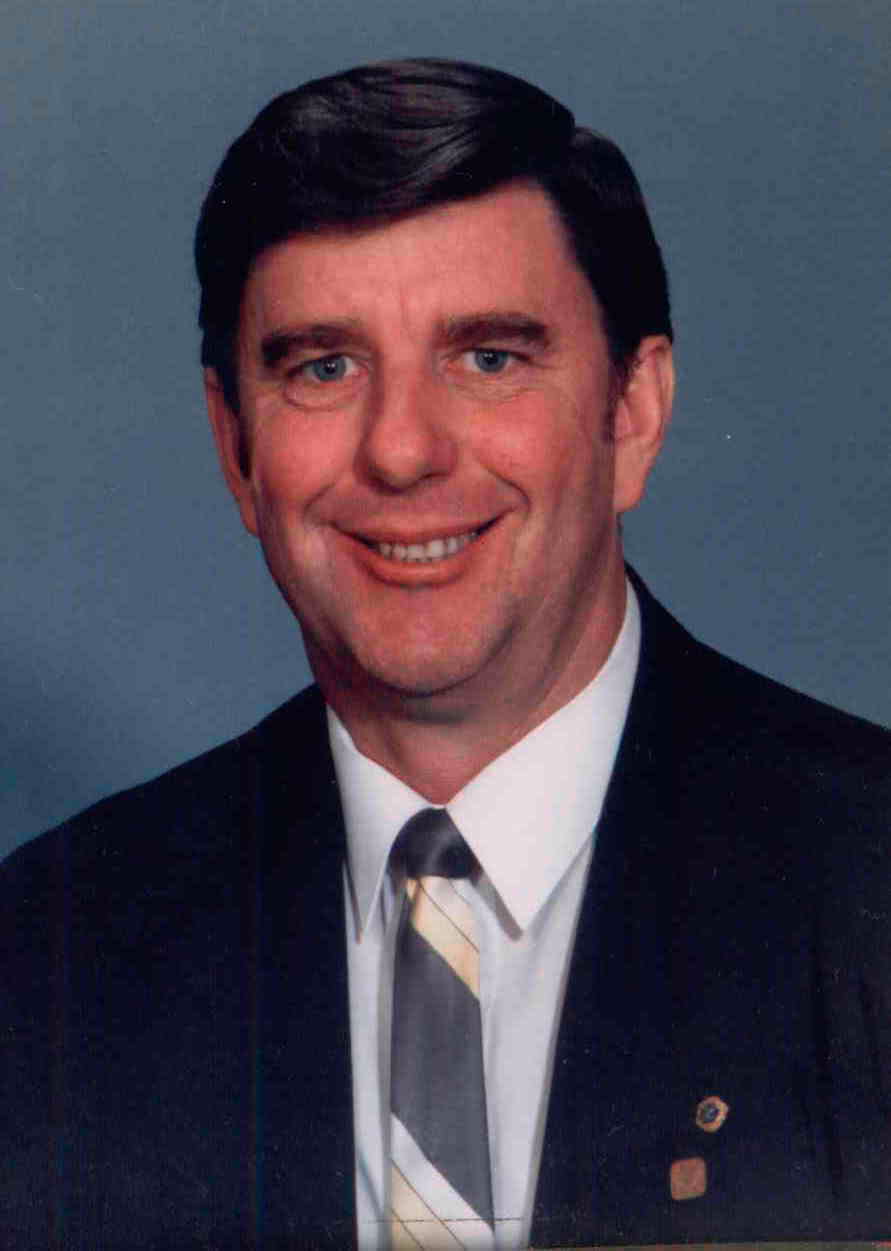 John Stephenson

(Mobile 0431 481 451) Ex West Blowering Resident, now living in Wollongong, NSW. Australia.
To Home page