"Woonoona"
Charles (1st) Denning West Blowering,
via Tumut. NSW.
Property Details:
Zone - Rural
Portions as at resumption in 1966.
Portion 83 - 80 acres ACP 81.158 - owner - Mr John Dennin/Denning This portion has the "Basin Creek" running through it.
Portion 93 - ?Acres - John Dennin/Denning
Portion 39 - 60 acres - "The Basin area" John Dennin/Denning.
Other names:-

Portion 36 - 40 acres - Aug 28th C.P.73.8365 - James Dennin/Denning.

Portion 37 - 40 acres - James Dennin/Denning.

Portion 60 - 40 acres - James Dennin/Denning.

Portion 164 - 60 acres - ACP 80.39 - James Dennin/Denning.

Portion 40 - 40 acres ACP 80.37 - James Dennin/Denning.

Portion 41 - 80 acres - ACP68 Sept 23rd - James Dennin/Denning.

and

Portion 96 - 40 acres - ACP Aug 12th - Phillip Dennin/Denning.

Total Acres - 212.

Resumed by the NSW State Government - 1966.

It is thought that Mr & Mrs Phillip Denning, (Sen) purchased the property in about 1873.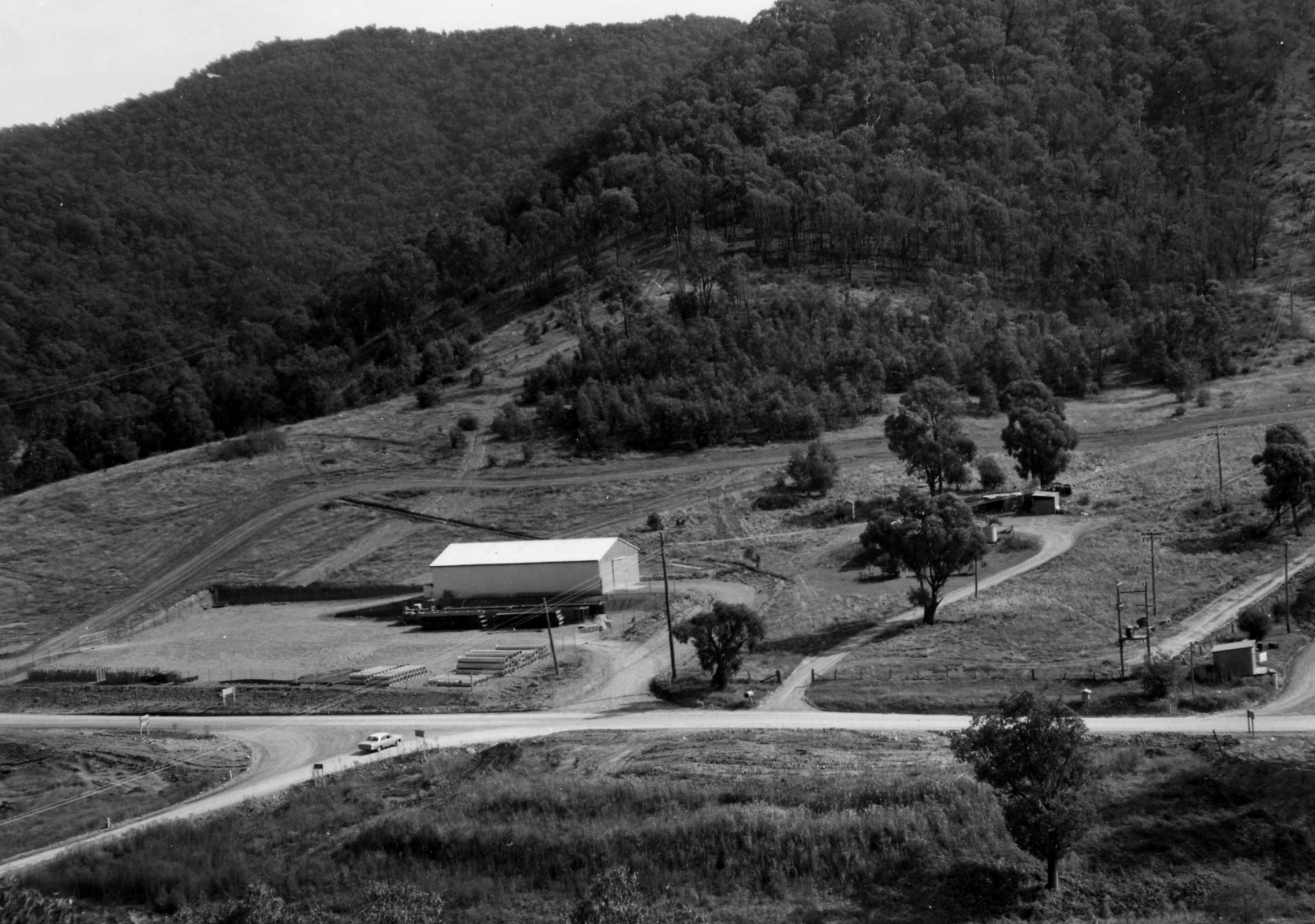 See the front gate leading off the old West Blowering Road - leading up to the original House Site.
Looking at the gully on the left where "Basin Ck" runs the SMA built a road to divert the traffic around where they were digging for the tunnel and the foundations of the wall. This road also lead up to the Blowering office and camp site.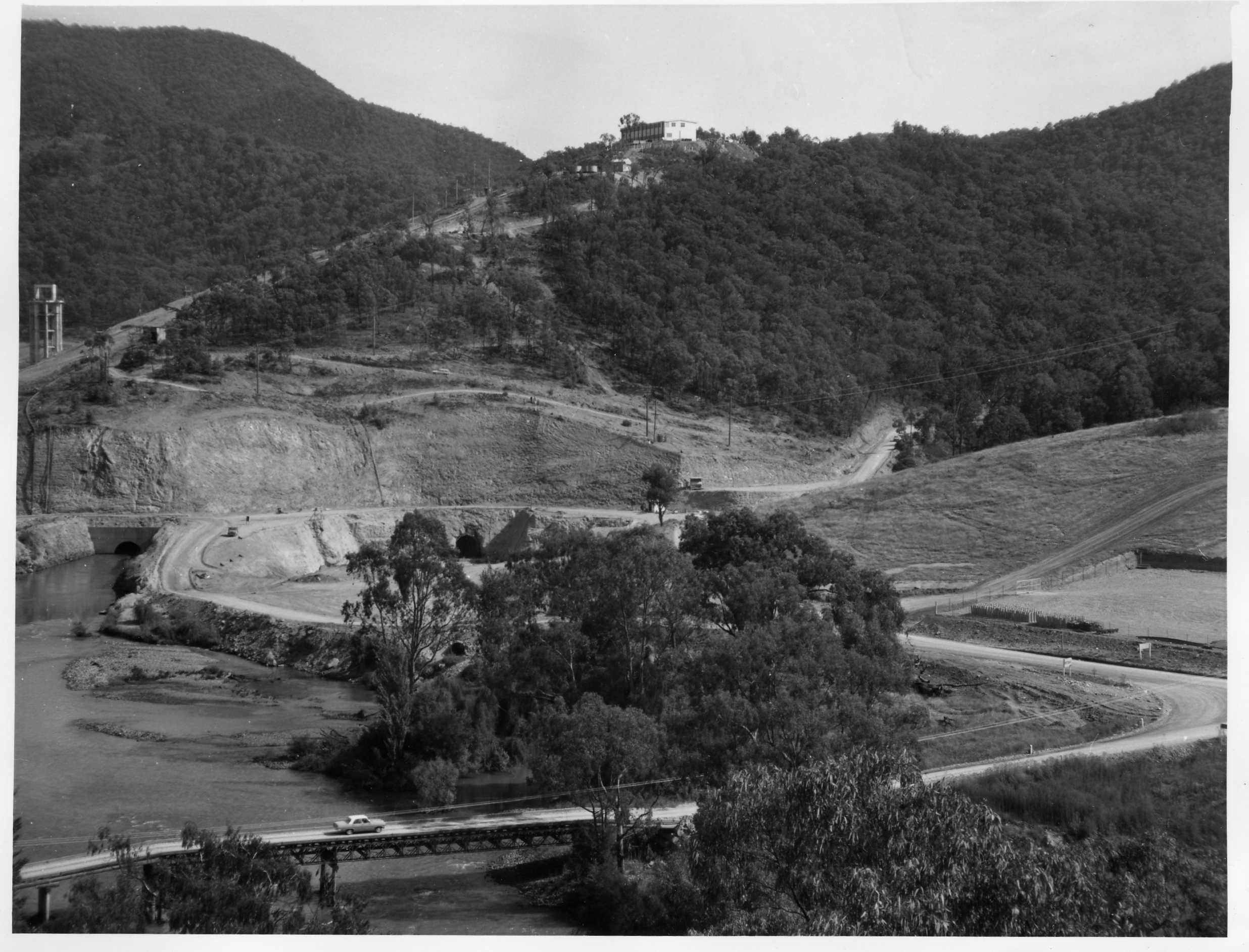 The Denning's always did want a short cut across the Tumut River to Brandy Mary's picnic area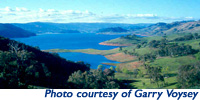 Who would ever guess things would turn out looking like this??????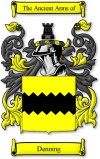 Denning Family Crest.
BIRTH
1. 1872 Charles DENNIN, parents Phillip & Ellen at Cooma.NSW. - (Ref NSW BDM No.8915).
NEWSPAPER REPORT - SHOCKING FATAL ACCIDENT BY BURNING.- (FROM OUR OWN CORRESPONDENT.) TUMUT, THURSDAY. -
An accident, which was attended with fatal results, occurred yesterday at Blowering. Two lads named Ernest Oddy and Charles Denning, aged respectively ll and 12, years were riding home from school, They lighted a pack of Chinese crackers on the road, and accidentally set fire to the dress of Mary Herlihy, aged 20, who was standing alongside. The girl became enveloped in flames, and ran off screaming. The boys pursued her, and after a struggle got her down on the sand, and with their coats tried to extinguish the flames. The girl's screams brought the neighbours to her assistance. Medical aid was obtained, but the sufferer, who was a strong, fine-young woman, died last night from shock to the system. Great sympathy is felt for the parents, who have a son a cripple for life through having fallen into the fire when a child. - (Ref- The Sydney Morning Herald (NSW : 1842-1954) Friday 2 March 1888).
This report is submitted in good faith. All endeavours have been made to make all entries authentic and correct. For any corrections and additional valuable information, maps and photos you may have please contact John or phone 0431481451