"Gadara"
Gadara (Cootamundra-Tumut) After name of pastoral holding. An Aboriginal word meaning "A current of wind", "To feel cold", or "To feel a draught".
Robert Kennedy BROUGHTON
Born: 6 AUG 1820 - NSW
Marr: 1845 - Sarah Emma Church
Died: 8 SEP 1876 - Tumut, NSW
GADARA - Messrs. B. F. Wilkinson and Company, Tumut, sold by public auction. a farm at Gadara, adjoining the Gilmore Flour Mill, near Gilmore railway station. The purchaser was Mr B. Downing, proprietor of the Killarney Hotel, who paid £1055, or at the rato of £7, per acre. - (Ref- The Maitland Mercury & Hunter River General Advertiser (NSW : 1843 - 1893)(about) Previous issue Wednesday 11 August 1847 Page 3).

A market garden, of 3 acres 3. roods 1 perch, adjoining the Gilmore Flour Mill, now occupied by Chinese at a yearly rental of £12, was passed at auction at £80; but sold privately for £150;. being at the rate Qi £40 per acre, the highest price realised for land in this district for many years.

The purchaser was Mr. H. Whatman, proprietor of the Gilmore Hotel. - (Ref- The Maitland Mercury & Hunter River General Advertiser (NSW : 1843 - 1893)(about) Previous issue Wednesday 11 August 1847 Page 3).

BIRTH

PARENTS - Father: William Broughton - Mother: Elizabeth Charlotte Kennedy

MARRIAGE

Robert Kennedy BROUGHTON - MARRIED - Miss Sarah Emma Church who was Born: IN 1822 - and Died on 6th AUG, 1899 - Her Father: John Foster Church and Mother: Barbara Ann George -

CHILDREN

Children born to Robert Kennedy BROUGHTON and Sarah Emma Church

1. Sarah Ann Broughton - Born: 1845 - NSW - She Married in 1872 - to Mr Henry John Sharp - She Died in 1923 in Tumut, NSW

2. Robert Kennedy Broughton - Born: 1847 - NSW - He Married in 1905 -to Miss Mary Ann Hayes - He Died in 1935 -

3. Frances Eliza Broughton - Born: 1848 - NSW - She Married in 1874 - to Mr Bland Clayton - She Died in 1929 -

4. Emma Church Broughton - Born: 1850 - NSW - She Died in 1933 in North Sydney, NSW

5. William Archer Broughton - Born: 1852 - NSW - He Died in 1852 in NSW

6. Emily Barbara Broughton - Born: 1853 - NSW - She Died in 1939 in Tumut, NSW

7. Jane Howe Broughton - Born: 1855 - NSW - She Married in 1893 - to Mr William Charles Cozens Webb and she Died in 1931 in Holbrook, NSW

8. Marian Church Broughton - Born: 1857 - Sydney, NSW - She Married in 1889 - to MR William Oke Manning - She Died on the 14th APR 1897 in Narrandera, NSW

9. John Archer Broughton - Born: 1859 - Tumut, NSW - He Died in 1929 in Tumut, NSW

10. James Henry Edward Broughton - Born in 1861 - Tumut, NSW - He Marriied in 1890 to Miss Mary Ann Smith - Marriages. - BROUGHTON-SMITH.-April 16, 1890, at Saint Michael's Church, Wollongong, by Dean Ewing, James Henry Edward, youngest son of the late R. K. Broughton, of Gadara, near Tumut, to Minnie, eldest daughter of Chas. F. Smith, Bustle Cottage, Wollongong. - (Ref- The Sydney Morning Herald (NSW : 1842 - 1954)(about) Previous issue Tuesday 29 April 1890). And he Died in 1935 in Tumut, NSW - (Ref- http://www.members.optusnet.com.au/broughtonia/gp265.htm#head3). WEDNESDAY, MAY 25, 1864.

1864 - THE select committees of the past session proved nearly as barren as the attempts at legislation. Few of them were completed, although none of the inquiries were leally pushed for time, and of those that were completed, some were not brought forward for any expression of opinion from the House. One of these incomplete investigations which opened up inquiries without coming to any conclusion, related to the claims put forwaid by tenants of the Crown to compensation for injury done to their Runs by the intrusion thereon of gold diggers.

A sum was put on the Estimates and voted for compensation to the Messrs. RANKEN for injuries inflicted by the discovery of the Lachlan gold-field. Great opposition was made to this vote, but it was carried, largely, perhaps, owing to the opinion of the ATTORNEY GENERAL that, according to the law, Government was liable to be sued for the money. It is obvious however, that a precedent of this kind is sure to beget a large progeny of imitators. The committee developed a couple of cases, one by Mr. RICHABDS, and one by Mr. W. CUMMINGS, M.P., for injuries done many years ago.

The claim, it appears, arises not under the Land Act, but under the Gold-fields Management Act, or rather under the late Act, for the previous Act contained a clause which the present Act does not, empowering the grant ef compensation. The Lachlan gold-field was proclaimed while the former Act was in force, and on that ground the commissioner held that the Messrs, RANKEN could claim to have the then existing law applied to their case. The damage done was desctibed as follows:-

Before the discovery of gold the station, with the slock (2000 head), was worth £8000. Half that sum had been offered for the station without the stock. Fifteen hundred head could have been mustered in a day, but after 5000 diggers had made their Clearance the cattle were all dispersed and the run was rendered valueless. The matter was referred to arbitration, and tbe compensation awarded was £3100. The run was sold by them to a Mr. C0LLISTS for the sum of £3500, on the assumption that there were 2000 head of cattle on it. This purchaser also sends in his claim for compensation, on the ground of damage done to him; but this claim was very properly rejected, on the ground that the Government could not pay compensation twice over for the same run, and that the buyer bought after the gold-field was proclaimed, and after the run had been reduced in size by that proclamation, and the rent and assessment also proportionately reduced.

There is some contradiction, however, between the affidavits of Mr. COLLIITS and the claim put forward by the Messrs. RANKEN ; for he deposes that there were two thousand cattle on the run when he bought it, and that he paid for that number, but that, by their dispersion and by their being killed by the diggers for their own use, the number was reduced to 1100. But the Messrs. RANKEN only affirmed the existence of 2000 head on the run prior to the discovery of gold.

This estimate was in November, 1861. In the following month the run was sold, and the purchaser makes affidavit to the existence then of " upwards of two thousand, " to the best of his belief, after a close personal examination of the run. There could not, therefore, have been much dispersion of stock prior to their parting with it. Their loss consisted in the difference between the previous value of the run (said to be £8000) and the £3500 it was actually sold for. This difference was £4500, and the compensation of £3100 awarded would still leave them losers to the extent of £1400, supposing that thoir valuation had not been exaggerated and that they had made no incidental profit out of the presence of the diggers.

Mr. CUMMINGS' application was made on the strength of Messrs. RANKEN'S success. But it was an old claim revived, and was for damage done in 1852 by the diggers at Sofala and Tambaroora. His sheep were scabbed by sheep brought there for sale to the diggers, some of his cattle were dispersed, while to others the diggers helped themselves freely. The claim was resisted by the Govarnment on the ground that the gold-field was discovered and the injury begun at least a year before any Gold Fields Act providing compensation was passed. The fact or the extent of the injury is not disputed, but the commission points out that to compensate Mr. CUMMINGS would open the door to similar applications without number.

" The gold-fields of the Turon, Tambaroora, Macquarie, Meroo, Ophir, Burrandong, Stony and Louisa Creeks, besides lesser localities, were all taken up upon runs occupied by many different holders, who would all have claims similar to those of Mr. CUMMINGS. To entertain applications for compensation for runs occupied in these past periods would be to attempt a general system of compensation very costly and almost impossible to carry out." Mr. CUMMINGS, dissatisfied with this view of the case, has appealed to the Assembly, and the question has been thrown forward to next session.

That it is costly to do justice is certainly no reason why justice should be denied. But the equity as well as the expediency of giving compensation, is a question open to discussion. There are cases where the discovery of gold may benefit the holder of a run. He may sell his fat stock to the miners; he may get a good return for grazing draught animals in his enclosed paddocks, and he may get a good price for some of his purchased land.

This view seems to have been entertained by the Executive in 1861, for, in reply to the claim then made by Mr. RIOIIAKDS, of the Turon, Mr. DEAS THOMSON replied, " It is quite clear that, had you taken advantage of the circumstances that some of your neighbours similarly situated have done, you might have been a gainer instead of a loser by the situation of your land. No general rule, however, can be laid down which will apply to all cases. There are probably many cases in which, though squatters do their best, and adapt themselves with all promptitude to altered circumstances, they must be losers. The area of a run must necessarily be reduced to make room for a township and for commonage for the draught cattle of the diggers, and carriers, and store keepers; and if it is true, as alleged, that diggers knock down fences, destroy paddocks, and even help themselves to fat cattle, the inconvenience of their presence is still further demonstrated.

But a run is not a freehold, nor is it held with any guarantee of quiet possession except as against other lessees. It is held under pastoral license until wanted for other purpose. The chance of its being so wanted is a matter the purchaser takes into consideration as affecting its value. A run sure to be wanted, or liable to be soon wanted, is on that account less valuable than, one not likely to be subject to intrusion for many years. Calculations of this sort, however, may often be very much out. No one probably dreamt of a gold-field at Forbes till the gold was unearthed there.

If compensation is to be given for the damage done by diggers, it would be equally fair to give compensation for the damage done by free selectors. It has been shown by the evidence taken about the Gocup and Gadara runs that a limited amount of free selection cuts up a run quite as effectually as a gold-field does, and without any incidental compensation. Yet if we were to establish the principle of compensation in all these cases where an injury was proved, we should soon use up our whole land revenue, and restore to the squatters with one hand what we levy from them with the other. - (Ref- The Sydney Morning Herald (NSW : 1842 - 1954)(about) Previous issue Wednesday 25 May 1864).

1864 - RESERVATIONS UPON RUNS IN TUMUT DISTRICT. REPORT.

-

The Select Committee of the Legislative Assembly, - appointed on the 29th September, 1863, To consider and report upon the circumstancee connected with the withdrawal from lease of portions of the Runs known as 'Gocup,' and ' Gadara,' in the District of Tumut, with powers to send for persons and papers, and to whom, on the 7th October, 1863, was referred, the Return to Order in reference to Reservations upon Runs in Tumut District. made by this House, on motion of Mr. W. Forster, on 22nd July, 1862, and laid upon the table on 27th August last,have agreed to the following Report:- It appears to your committee that a much larger reserve was made on the "Gadara Run" than was required, the reserve on the "Gocup" run consisting chiefly of agricultural land, might have been necessary.

Reserves have repeatedly been made for agricultural; purposes, on runs held on lease; but, in this instance, it appears a reserve was made on Gadara-Run which had the effect of destroying its grazing value and causing great injury to the lessee by the encroachment of others for pastoral purposes only, for this we would especially refer to the evidence of Crown Lands Commissioner Lockhart and Mr. Vyner.

Your committee have come to the conclusion that R. K. Broughton, the lessee of "Gadara", has suffered great loss and injustice by the reservation of his entire run, and recommend his case to the favourable considetation of the Government.

F. T. RUSDEN, Chairman, Legislative Assembly Chamber, Sydney, 10th March, 1864. - (Ref- The Sydney Morning Herald (NSW : 1842 - 1954)(about) Previous issue Saturday 7 May 1864).

THE GADARA RUN. - To the Editor of the Herald.

Sir,-I have read over your articles on the reservation from lease of the Gocup and Gadara runs, and will feel obliged by your allowing me to correct one or two mistakes which you have made, and also to make a few remarks on the subject myself,- first expressing my thanks for your having given publicity to a former letter of mine, with reference to these reservations, . both in the Herald and in the Sydney Mail.

You seem to write under the impression that both runs are owned by one individual; this is not the case - Gocup belongs to J. A. Broughton, and Gadara to R. K. Broughton.

Again, with reference to Croin's free selection, you say, 'Mr. Broughton makes a special complaint that an improved clover paddock adjoining his purchased land has been selected by a neighbour, though his own application to purchase it was rejected. But it would seem that his application was made under the preemptive right, and that right was extinguished by the proclamation of the reserve. He had improvements on this lend, which he valued at £50, but that was not enough to protect a paddock of 1C0 acres, as according to the Act the improvements to give the owner a preemptive claim must be worth at least a pound an acre." No; the fact is, the paddock comprises under sixty acres, consisting of 400 rods of fencing, not square, and the surveyor who measured it off for Crain must have known this.

I applied for 160 acres in the first instance, because under my pre-emptive right a less area could not be bought; but, subsequently, I applied in due form under the Land Act, as directed by the Government. Thus, then, taking into consideration the value of the clover, I am entitled to the land under this clause pointed out by you. Independent of which I received a letter from the Acting Surveyor General, dated 7th January, 1864, informing me " that the surveyor who measured Crain's land has valued the improvements erected upon it at £18, which will, of course, be no bar to selection. Should you desire to appeal to an appraiser in the matter, on your notifying your intention to me, immediate steps will be taken to carry out the appraisement."

I wrote twice in reply to this letter, in February and March, pressing the settlement of the matter by appraisement, but have never received any answer. I said " the surveyor does not appear to have taken into consideration the fact of the paddock being clovered to a considerable extent, and thus rendered doubly valuable."

Why clovered land should not be regarded as improved land I cannot comprehend. It would be thought monstrous to take a paddock under potatoes or corn, and yet four acres of well clovered land will turn in more cash in the year by fattening stock than twice that area will realise by growing grain upon it.

I am also under the conviction that you err when you say, "having perused the evidence given before a select committee, we are bound to say that it does not prove that the Minister for Lands acted with any intentional unfairness or in an arbitrary manner." You admit a breach of his own Act: was not that arbitrary and was it not unfair to do so for a special and partial purpose: All I can say is that at a warmly contested election a pledge was demanded of and given by the Government candidate, who, from his peculiar connection and position, was supposed to be able to fulfil his promise, that these runs in question should be thrown open to selection, that the pledge then given was afterwards carried out, and through a gross violation of the law the choicest of the lands in question fell into the hands of the most active supporters of the Government candidate, while tbe public were looking forward to purchasing these very lands at auction. Thus were his enemies punished and his friends rewarded, and, as you very justly remark, " the revenue defrauded."

If Mr. Robertson was ignorant of Mr. Cowper'a pledge, why did he violate his own bill to make good that pledge ? If there really was the pressing demand for land that the Government has stated that there was, how is it that the land remained month after month, when it was already surveyed, without being brought to the hammer? Why was a petition acted upon without first giving those interested an opportunity of protesting against it, and of showing probably that the land was unfit for the purposes set forth in the petition, or not required at all. Had this been done an adjustment of clashing claims upon the Government would have followed as in the case of Watson and Real's run upon Adelong. Here the legitimate wants of the petitioners were complied with and the leaseholders not ruined or unnecessarily injured.

Is the law of the land to be violated, the public gulled, "the revenue defrauded," private individuals sacrificed, to make good a member's return at a contested election, and yet the violators of the law, the perpetrators of this dark deed dene on the quiet," to be exempted from the blame of having acted with intentional unfairnes or in an arbitrary manner.

With regard to the following paragraph-" Mr. Broughton's sufferings, however, do not seem to require much commiseration when he or some member of his family has enjoyed quiet possession of the run for more than twenty years." I would ask, does twenty years' possession justify the illegal withdrawal of my run from lease (I thought length of possession strengthened right instead of nullifying it); and why am I, on that account, to be shut out from sympathy?

It has been too much the fashion of late in this colony to withdraw sympathy from those who are defrauded, and to bestow it on those who defraud them; but I certainly, Sir, did not expect that you would advocate such a course. Having originally occupied the lands in question, by great labour and privation, and at no inconsiderable risk of life and property, after having paid without demur all rents and charges demanded of me by the Government, I think I am entitled to the commiseration of the public when these lands are torn from me without a moment's notice by a gross breach of the law.

Again you say "it would not be fair to turn out one leasehold squatter to put in another leasehold squatter, but it would be fair to displace him to make way for freehold graziers." According to the wording of my lease in the reservation clause thereof, I think it would be quite illegal to do so, but free selectors have grazing rights equal to three times the area of their selections, such a right even according to your view of the case, would be unfair, and these rights on my run were sublet by the free selectors to my utter ruin.

Upon the whole it seems to me not quite fair and somewhat " kindless," to temper the windy discussion that is arising, not to the " shorn lambs',' but to the late Minister for Lands, and our sometime member for Tumut who, like wicked Haman, sold me and my children because I did not do political obeisance to him and vote against my conscience.

In conclusion, I must, in apology for this lengthy intrusion upon your columns, ask you to bear with me as a man daily and hourly smarting under the torturine effects of misrule.

I remain, Sir, your obedient servant,

R. K. BROUGHTON.

Tumut, Gadara, May 28th - (Ref- The Sydney Morning Herald (NSW : 1842 - 1954)(about) Previous issue Thursday 2 June 1864).

This report is submitted in good faith. All endeavors have been made to make all entries authentic and correct. For any corrections and additional valuable information, maps and photos you may have please contact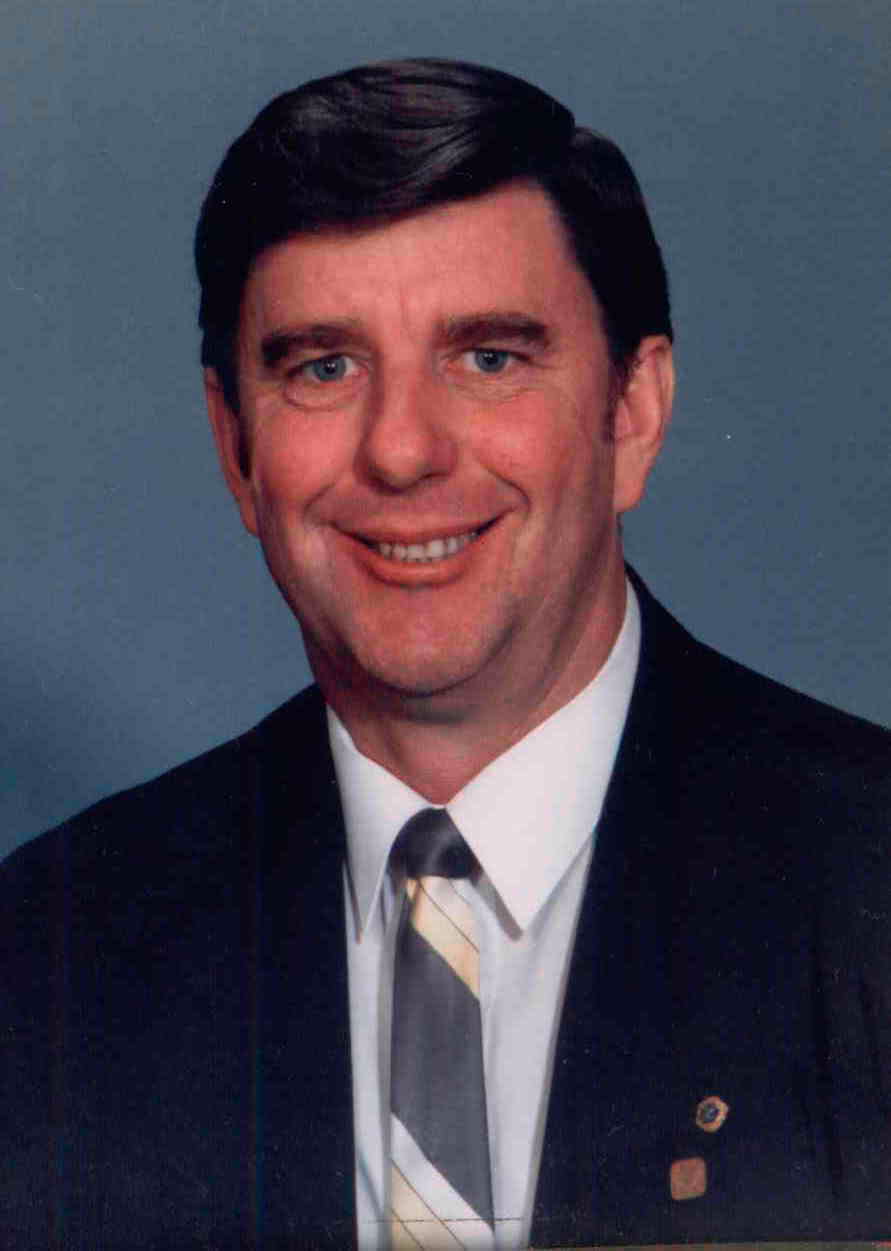 John Stephenson

(Mobile 0431 481 451) Ex West Blowering Resident, now living in Wollongong, NSW. Australia.
To Home page