James Gregson "Jim" Hampstead
West Blowering,
via Tumut
BIRTH
1921 - Jim was born in the Blowering Valley on 16th May 1921 and lived a large portion of his life there. His parents being Mr Thomas Charles Hampstead and Mary Ann Elizabeth Boyce.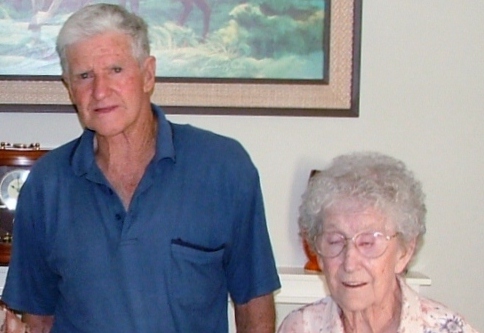 Mr & Mrs Jim Hampstead - taken in Tumut in 2005.
MARRIAGE

1943 - Jim married Miss Beryl June Stubbs at Tumut in 1943 (NSW 1943/6400). Beryl died in 2006 in Tumut.
CHILDREN

Two sons and a daughter
WW2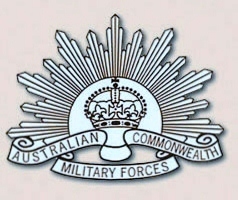 1941 - ARMY - James Gregson Hampstead - enlisted in the 2nd A.I.F. at Paddington on 18th December 1941. James was posted to the 31st Training Battalion as a Private (service number NX79249).
1942 - he was discharged from the Army on 5th August 1942.
To "Jimelen" Index - To his parents Thomas Charles Hampstead - To his grandparents Christopher William Hampstead - To Blowering Index