"OWNERS"
Raymond & Nellie Johnson
"THE RANCH"
Colin Campbell & Marjorie Julia Myers
Property Details:
Zone - Rural
Portion - 22 - 50 acres,

Portion - 23 - 40 acres,

Portion - 24 - 110 acres

Portion - 25 - 40 acres
Total Acres - About 240,
C.T. Vol.5463 Fol.18
Resumed by the W.C. & I.C on behalf of the NSW State Government - about 1966.
Colin's father Mr Henry Meyers , had been in partnership with his brother Edward in later years his brother Leo William Myers brought out the partnership took over the running of the farm. Their Grandfather Mr Thompson Myers had originally purchased the property another nearby property from the West Blowering Station.
So at one time the Myers family owner a lengthy river frontage to the Tumut River, all in one line on the West Blowering side of the river.
Colin Campbell Myers was born on the neighbouring southern property of his father Harry Myers married Marjorie Davis, a neighbour of West Blowering in 1951 at Tumut (Marriage NSW BDM No. 6770)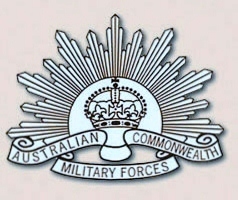 Colin served in WW2:-
Name MYERS, Colin Campbell

Service Royal Australian Air Force

Service Number 439486

Date of Birth 25 Mar 1925

Place of Birth TUMUT, NSW

Date of Enlistment 3 Jul 1943

Locality on Enlistment Unknown

Place of Enlistment SYDNEY, NSW

Next of Kin MYERS, HENRY

Date of Discharge 12 Sep 1945

Rank Flight Sergeant

Posting at Discharge 6 Service Flying Training School
This report is submitted in good faith. All endeavours have been made to make all entries authentic and correct. For any corrections and additional valuable information, maps and photos you may have please contact John

To His father Henry - To West Blowering - To Home page