PALMYRA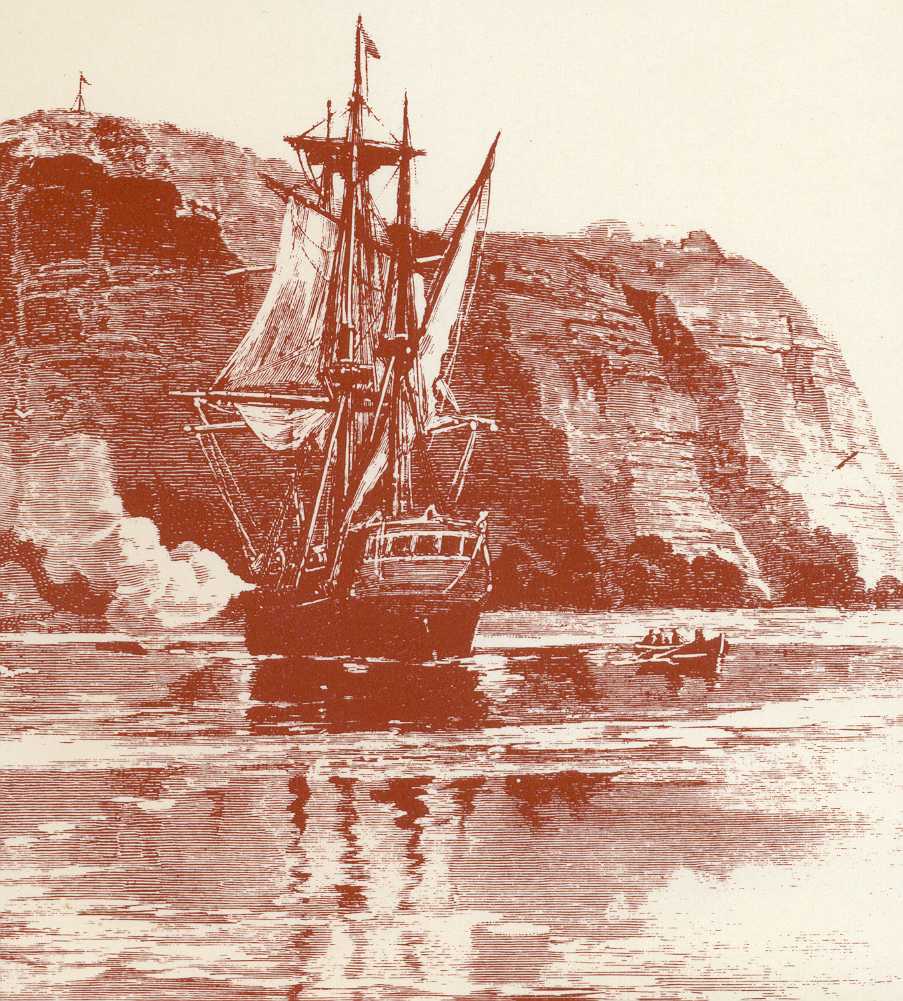 P
Joseph was born in c1846 Bradford in Yorkshire, England. His father was George Lambert of Netherdill, Yorkshire and his mother was Jane Butterfield of Bradford, Yorkshire. They arrived in Port Phillip, Melbourne on the 19th July,1848 on board the 'Palmyra' - (Ref - http://members.iinet.net.au/~perthdps/shipping/mig-vic.htm) with (2) year old son Joseph Augustus Lambert, as FREE SETTLERS. (Ref Diana Diluca)
Arrived 19 July 1848, with Captain John Robertson as it's master, it weighed 602 tons, it was a barque and sailed from Plymouth, England to Port Phillip, Melbourne, Australia. The ships Surgeon was Superintendent Alex Russell who assisted emigrant passengers, 5 babies were born, and only 6 deaths occured, being 1 adult and 5 children.
"The Somerset Years", by Florence Chuk, page 84 begins a chapter on the Palmyra, including a description of the voyage.
James Andrews 40, Mary Ann 42, Elizabeth 18, Anne 17, James 13, Emma 12, Richard 11, Esther 9 and William 7. James wed Dec 1827 to Mary Anne Simes in Bristol.
Samuel Ash baptised 2 Nov 1828, son of Sarah and William Ash of Seavington St Michael
Elizabeth Bailey 22, baptised as Betsey on 24 Sep 1826, dau of Ann and Robert Bailey of Bleadon. james Bailey 20, brother of Elizabeth, baptised 20 Sep 1829
George Bennett 40, Anne 37 were from Worle
Charles Boon 36, Honora 40, Charles 15, Caroline 10, john 8, Octavius 3, Elvina 6months. Charles Boon wed 1833 to Harriett Hill. On arrival the family had to stay in the Depot as Mrs Boon was ill, and young Charles had a broken thigh
William Brewer 22, from South Brent
Charles Culley/Culliver 25, was baptised 6 Oct 1822 son of Mary Ann and Charles Culliford of Somerton. He wed 1849 to Mary Vile and they lived at Queenscliffe, where he died 1867
James Haine 24 came from Glastonbury
Edward Gwyn Heath 21, Emma 23 from Bristol, John Heath 45, Harriett 45, Robert 23, Henry 19, George 17, Anne 13. John wed 19 Oct 1818 to Harriett Barr at ST Mary Radcliff in Bristol.
Mary Hunt 19 went to work for Dr Patrick Cussen, Colonial Surgeon of Lonsdale St, Melbourne
James Martin/Masters 24, and Mary 25, left the Depot at their own request
John Parish 29, Elizabeth 28. John was baptised 13 june 1819 at Bleadon, son of Betty and Thomas Parish Sarah Peery 20
William Rattle 20, son of Mary and Thomas Rattle of Milton Kewstoke. He settled at Moorabin and wed Elizabeth Jones
John Scriven 33, Harriet 32, Mary Anne 12, Henry John 7, Eliza 4. John wed 1836 to Harriet at Pitney, where Mary Anne was baptised Dec 1836. A dau Susan was baptised at Pitney in March 1840, but she died before departure, and son William had been baptised 8 May 1847 at Bradford, and died aged 1 year old during the voyage.
Mary Vile 24, dau of Anne and James Vile, was baptised 4 Apr 1824 at Shipton. She wed fellow passenger Charles Culley/Culliver.
Emanuel Watts 38, son of Susannah and Thomas Watts, wed Mary Ann 42, dau of Mary Coles and John Banwell of Kewstoke, children were baptised at Worle, James 17 bapt 26 Sep 1830, John 16 bapt 3 Feb 1833, Thomas 13 bapt 22 Mar 1835, Mary Ann 12, Elizabeth 9, Daniel 7, Emanuel 3 and Hannah 1.
(Ref - http://www.geocities.com/vic1847/ship48.html?20096)
(Ref - http://members.iinet.net.au/~perthdps/shipping/mig-vic.htm)
To Lambert