TUMUT
"The name ~Tumut~ is derived from an Aboriginal word meaning 'quiet resting place by the river' and that over the years this evolved from 'toomut', to 'tumat' and eventually TUMUT ". - (Ref-http://www.australiaforeveryone.com.au/nsw_names9.htm).

RUN 188.
Webb Gabbett,
Name of run, "Bogalegera".
Estimated area, six hundred acres.
Estimated grazing capabilities, seventy cattle, three hundred sheep.
The River Tumut from a paddock fence, (which comes into the river bank, and which fence is there the boundary between my run and Vyner,)
to a hut of G. Shelley's, which is close to the River at the other extremity of my run, from said hut a marked tree line made by Mr. Bingham, and which goes from the hut to a creek, called the Rocky Creek;
divides my run from Shelley's from this point on Rocky Creek;
my boundary line dividing me from Vyner is as follows, via a marked tree line of Mr. Bingham's across the range to the river flat and terminating there at a marked tree;
from this marked true my boundary from Vyner is made by my own paddock fencing and terminates at the river at this point where this description commenced. - (Ref- The Sydney Morning Herald (NSW : 1842-1954) Monday 16 October 1848)
Aborigines - Tumut - Aboriginal Place Names - meanings, - Aboriginal Relicks, - Aboriginal Deaths 1839 to 1945, - Aborigine Songs, - Brungle Reserve & School,

Jimmy Taylor - Cricket, - Williams - Cricket, - King Hannibal - Death of King Hannibal, - King Yarrie - Gundagai floods,
Airport - Tumut

Ambulance - Tumut

0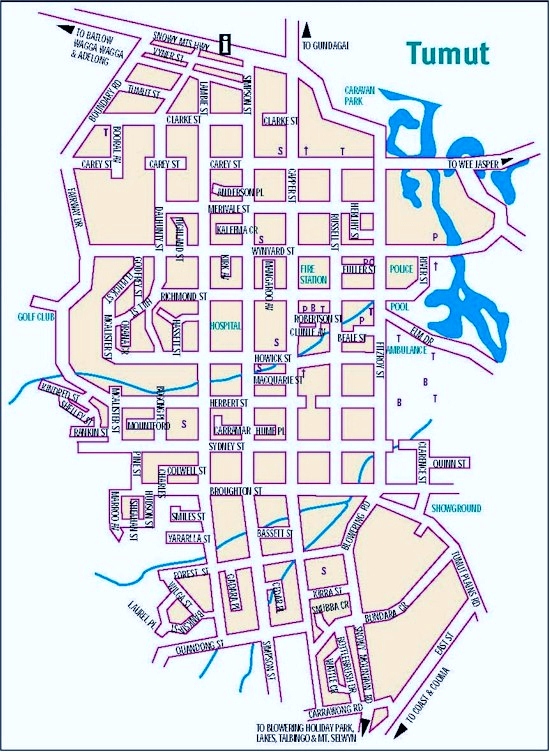 -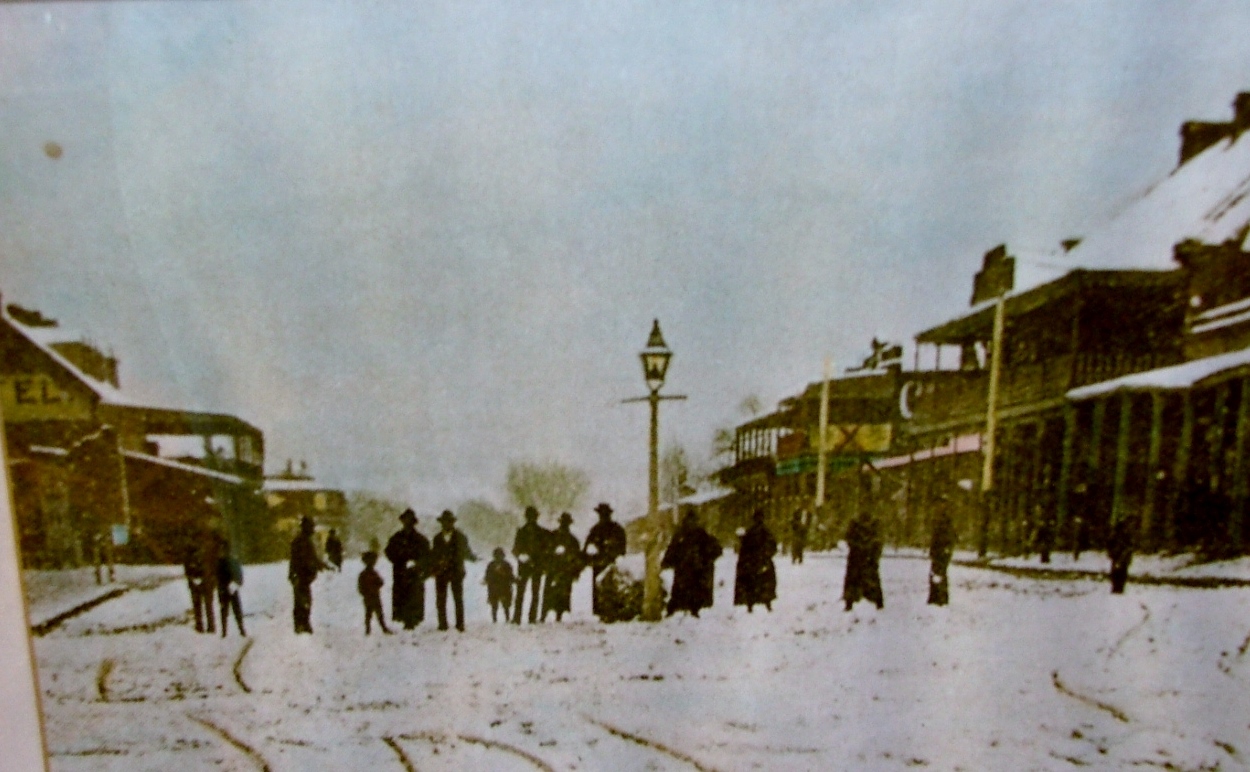 Portion of Tumut Town Map and an early snow photo. When?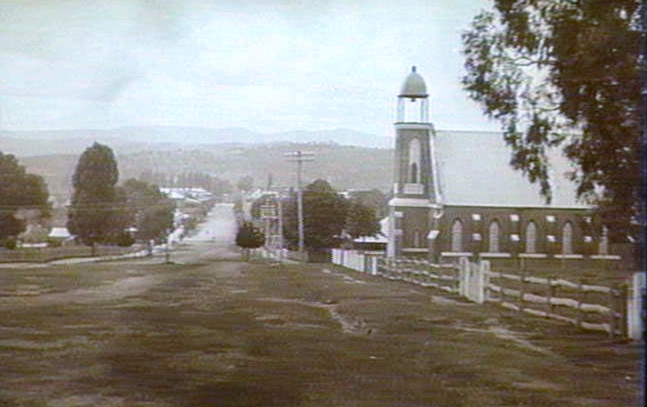 -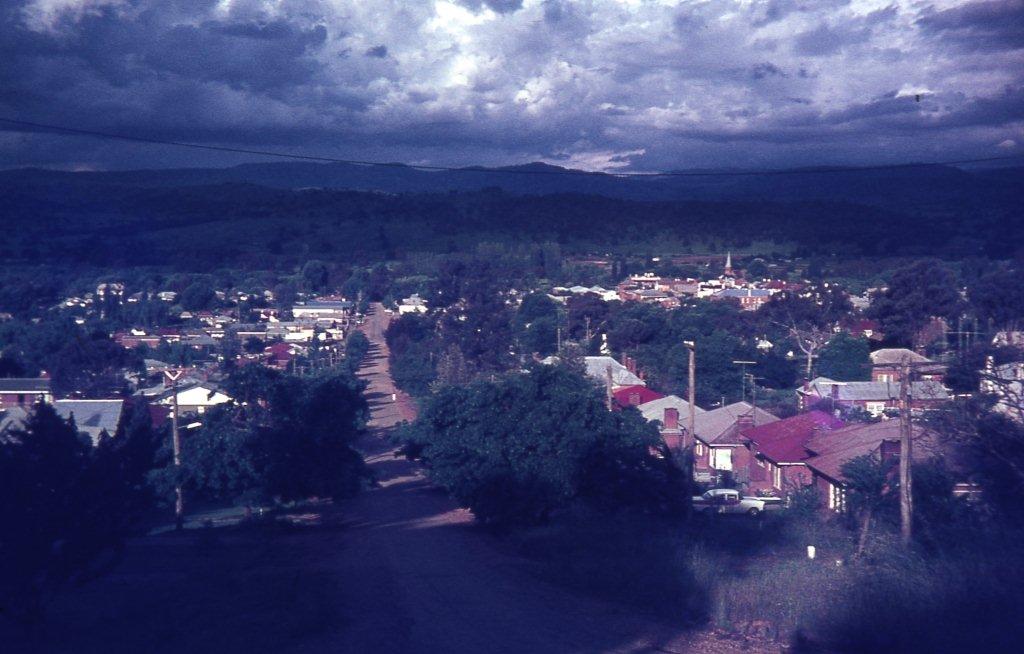 -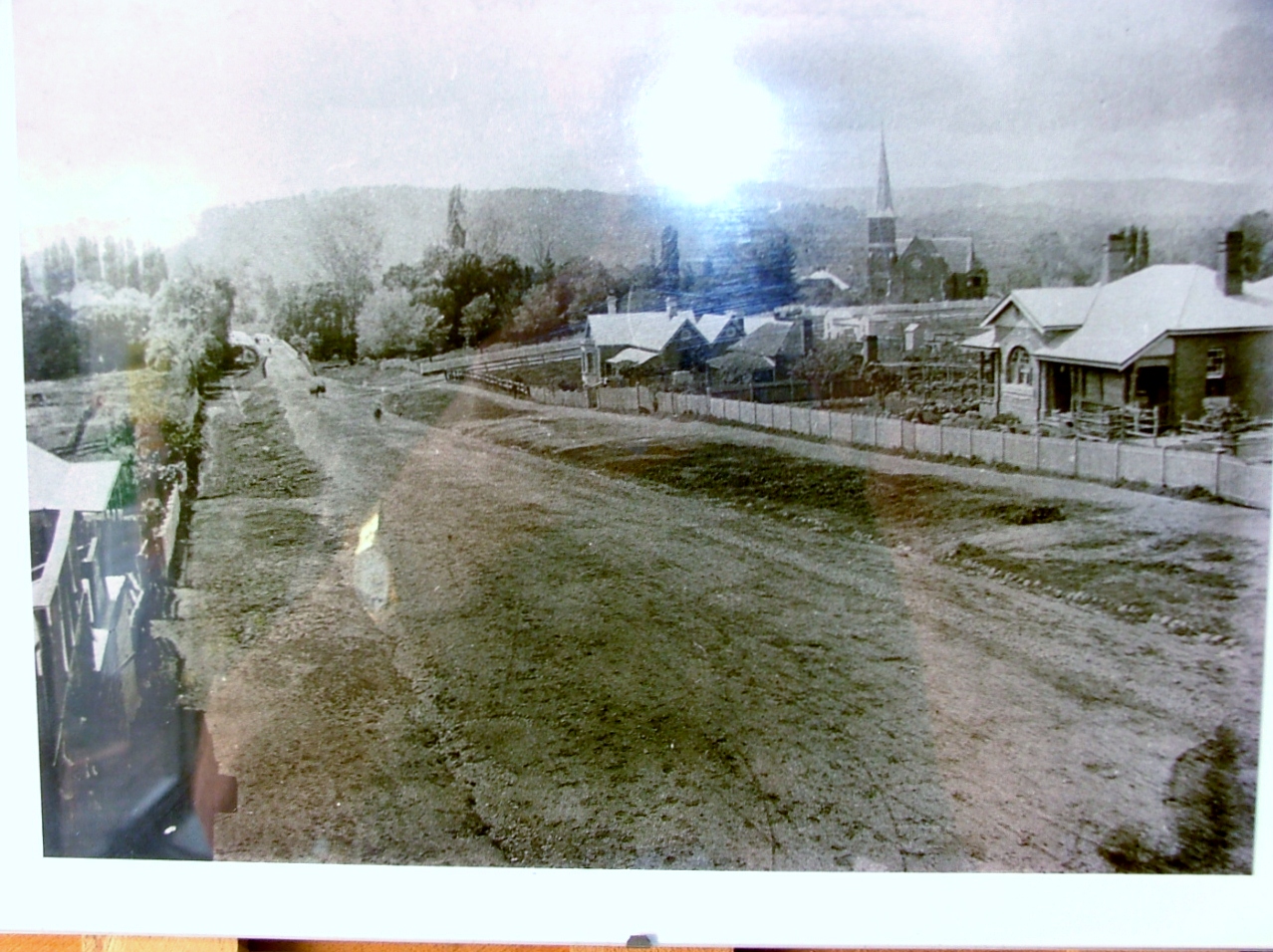 A couple of views of early Wynyard Street, Tumut.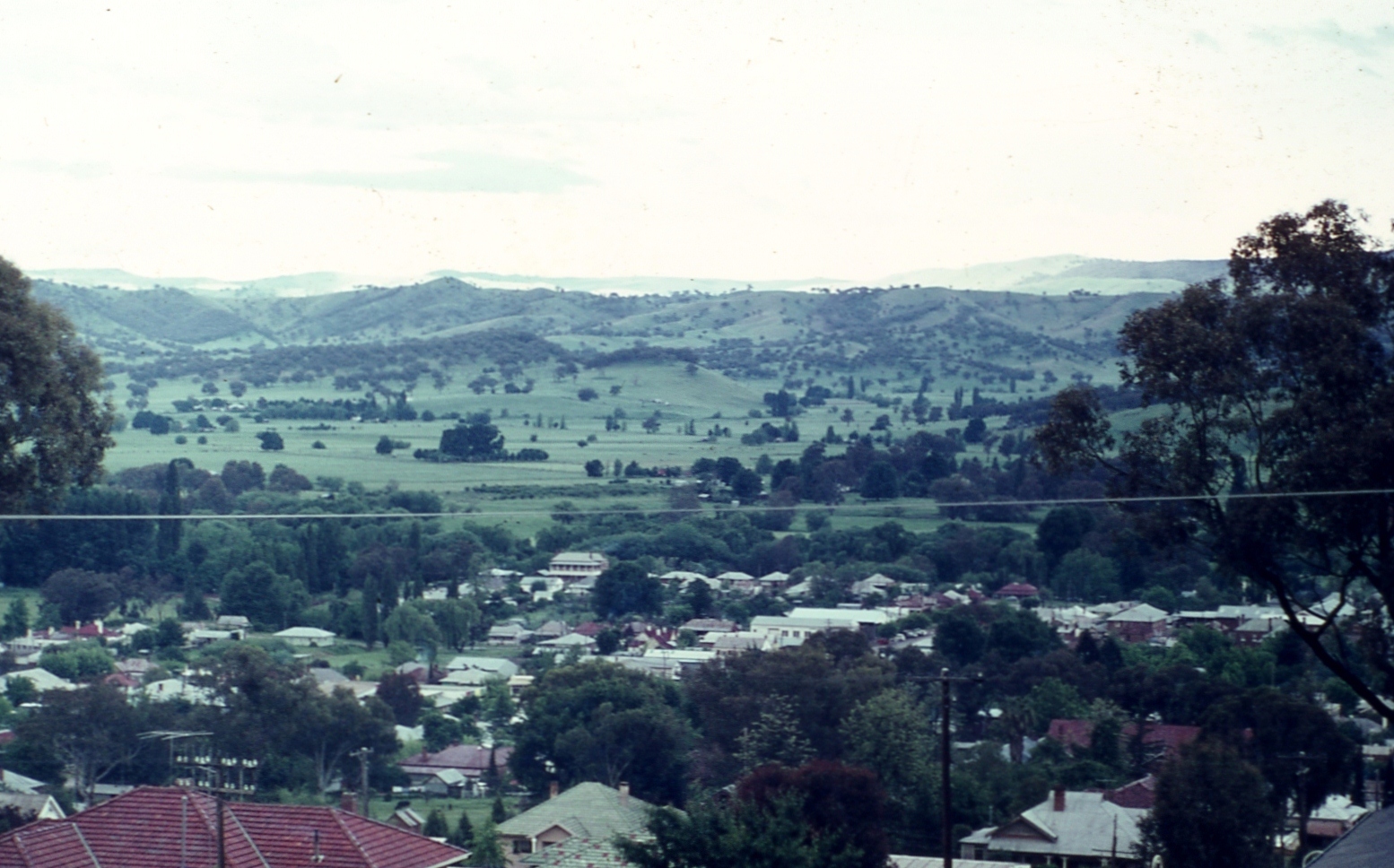 -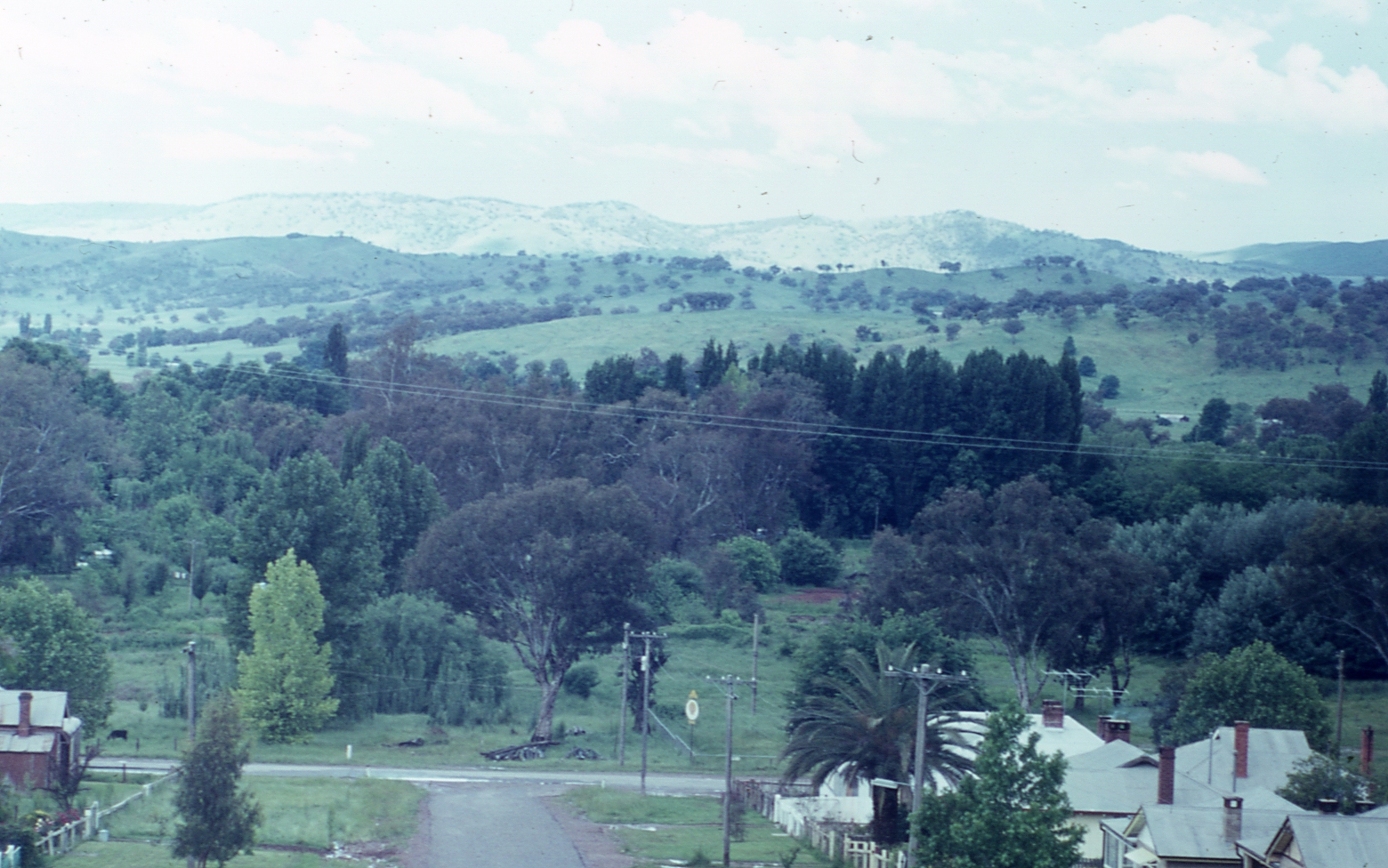 -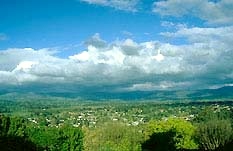 Notice double story house just off centre before the Tumut River in photo One - it was build by Mr & Mrs Kindred. Middle photo to the Caravan Park. Then a view of a portion of Tumut towards Bombowlee and further.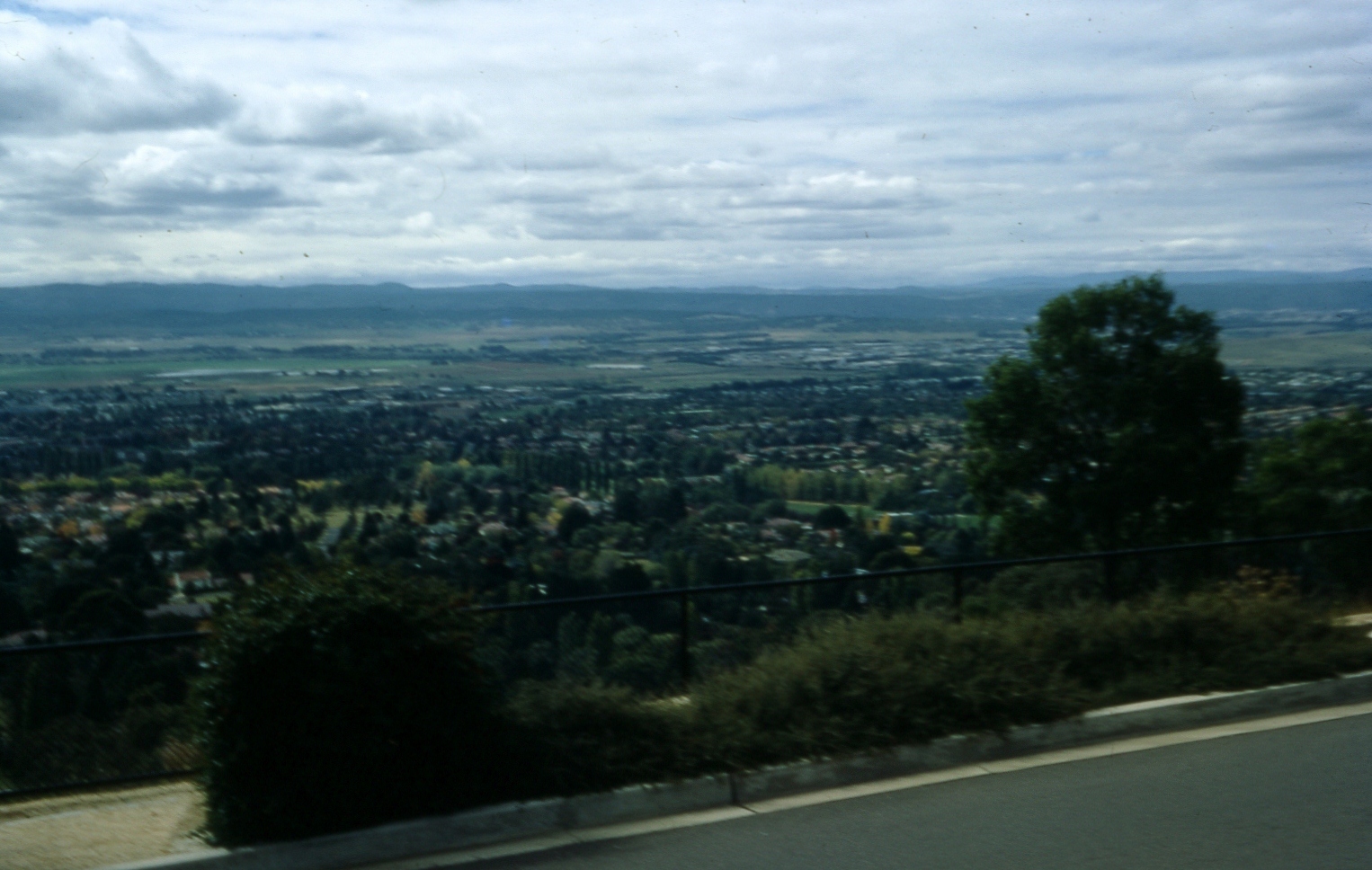 View of a portion of Tumut towards Mundongo, Lacmalac & Tumut Plains and further. Taken from Rotary Lookout.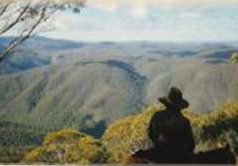 And then a mountain view
Now let us travel to the
Links to services in the Valley
This report is submitted in good faith. All endeavours have been made to make all entries authentic and correct. For any corrections and additional valuable information, maps and photos you may have please contact John To Home page
The Web Search this website only